Fire Emblem Heroes' latest update has been datamined, and revealed a rather juicy bit of information. Not content to simply release one holiday seasonal banner, Intelligent Systems has deigned to feast on the wallets of the poor and gambling-prone once more, with the advent of a New Year's themed banner, just in time for 2018.
Themed after the Japanese tradition of Hatsumode (New Year's shrine visits), the banner contains units exclusively from Fire Emblem Fates – Takumi (Dagger Infantry), Azura (Axe Flier), M!Corrin (Bow Infantry), and Camilla (Sword Flier). Azura appears to be a Dancer Flier, a first for the title, and the other units will surely have their own array of OP hackery that will force you to cough up orbs to keep up with the meta (or just snag your favorite Fates unit in a nice outfit).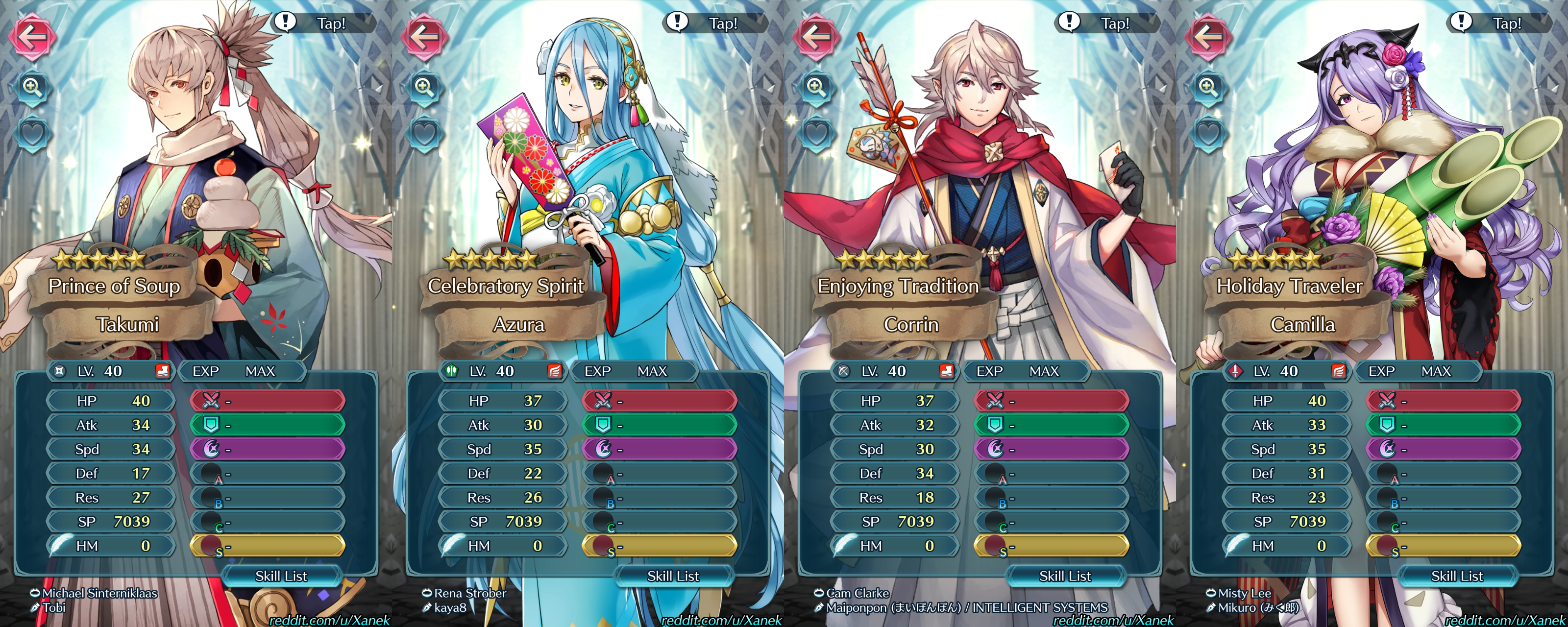 Going by when the Winter's Envoy banner ends, the new banner goes live on New Year's Eve at 11pm, just in time to watch the ball drop (if you're on the West Coast). Be ready to roll out then.
Leave a Comment