The season of cheer isn't over yet and Animal Crossing: Pocket Camp won't let anyone forget it. Just one day after the Holiday Event that featured special items and a fun candy cane crafting wrapped up, we've been given a brand new activity to participate in — that's right, the New Year's Event is here!
Instead of candy canes, you'll be gifted "countdown charms" after completing requests for animals around your camp's map, and (as usual) you have the opportunity to nab some in the quarry every day. These charms will earn you special new event items — like a kadomatsu screen, a flower kotatsu, new clothing items and more — once they're used for crafting.
Have a look at the specifics: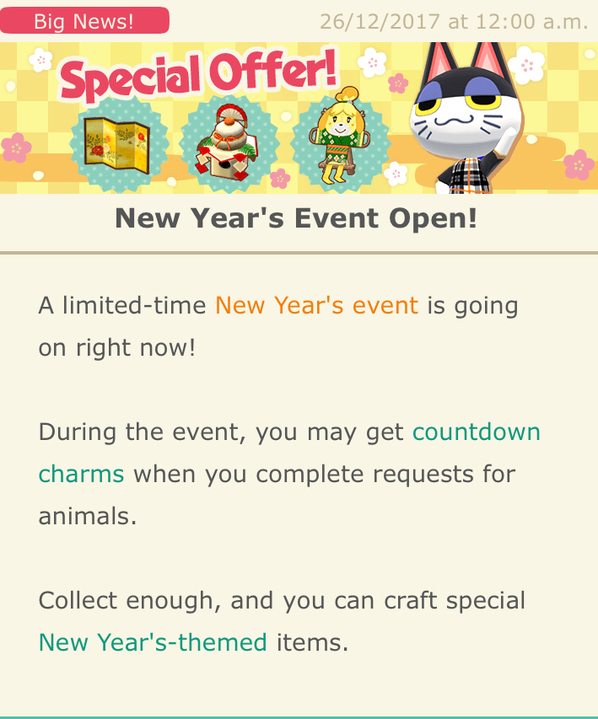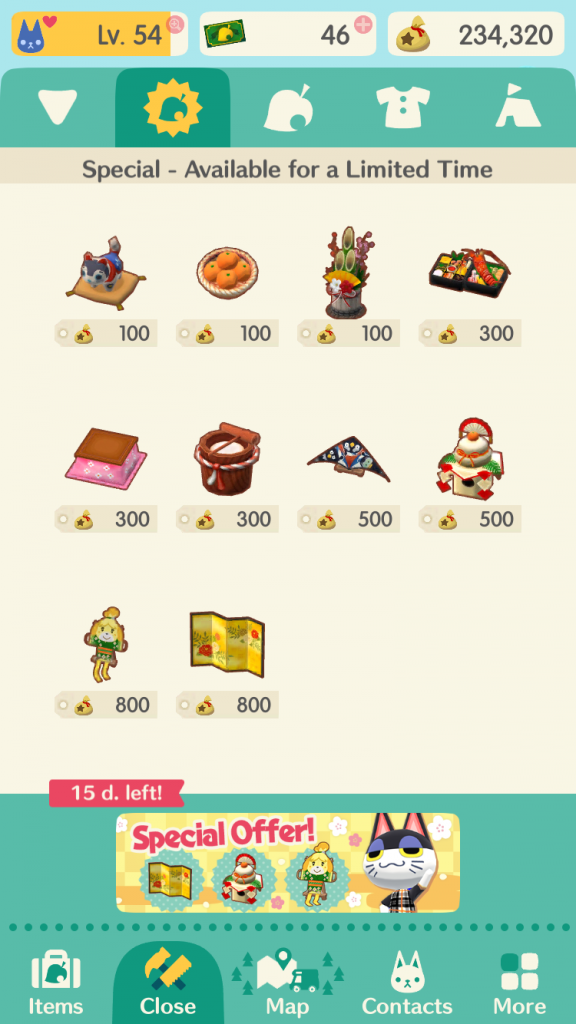 Remember, you have from today, December 26th, to January 10th at 11:59 p.m. to participate in this event, which is a nice cushion of time for acquiring all these fancy new items!
Have fun, campers — and happy New Year!
Leave a Comment