Banpresto is known for making all sorts of fantastic geeky goodies. Ramping up for 2018, the company has a few lottery sets in honor of Super Mario Odyssey and Kirby's 25th anniversary that will be made available in the near future.
MARIO NUMBER ONE
With eight items to "choose" from (let's keep in mind they're only available through the randomized gachapon system in Japan), we're finally getting some official "captured" merchandise from Super Mario Odyssey. Granted, if any of these pieces have stolen away your hearts and wallets, you'll have to wait and see if they're picked up by an import site. Maybe we'll get lucky and Nintendo will start carrying them at Nintendo NY and on its online store.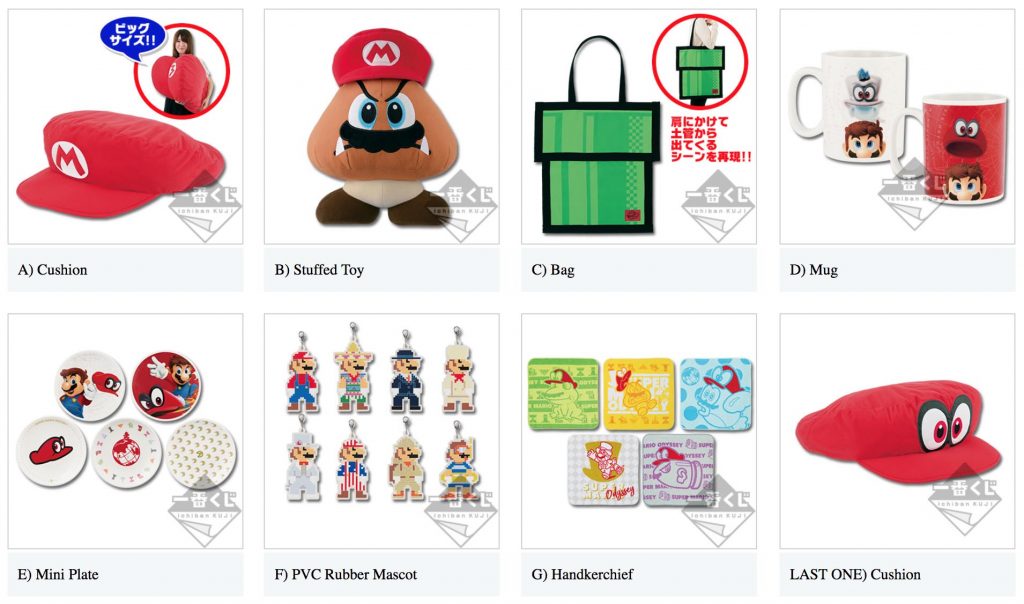 Mario Hat Cushion
Captured Goomba Stuffed Toy
Warped Pipe Bag
Heat-sensitive Mug
Mini Plates
Pixel Mario PVC Rubber Mascot Keychains
Handkerchief
Cappy Cushion
POYO POYO
While I'm crossing my fingers and poyo poyos that this line of merchandise isn't point at Kirby's Sleep copy ability winning the second round vote for Kirby Battle Royale, it doesn't mean that this series isn't cute! Themed "Kirby Twinkle Night," you can count Kirbys and Waddle Dees instead of sheep so you can sleep with these products.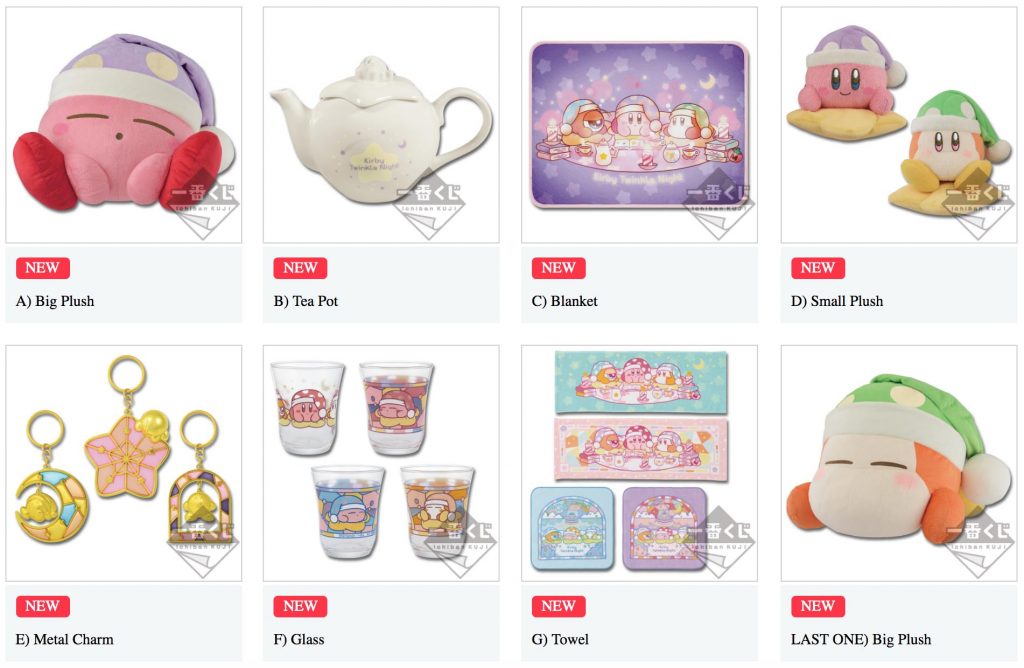 Sleeping Kirby Big Plush
Kirby Twinkle Night Tea Pot
Kirby Twinkle Night Blanket
Kirby and Waddle Dee Small Plush
Metal Charm Keychains
Drinking Glass
Kirby Twinkle Night Towels
Sleeping Waddle Dee Big Plush

These items aren't available in Japan yet and when they are, they'll be tied to the lottery system, as mentioned above. In the meantime, keep checking your favorite online stores to see if they've secured any of the items. We'll report back if we spot any of these ourselves!
Leave a Comment