Are you still adventuring the world trying to catch those new, elusive Johto Pokémon? Well, if you have a device that runs iOS 11, the hunt has gotten even more up-close and personal.
Pokémon GO on iPhone 6s or later models now leverages Apple's ARKit Framework, allowing for more in-depth visuals. Niantic explains that Pokémon are now anchored to a specific spot on the ground, letting you move towards them to get a closer look. Be warned though – get too close and they might scamper away!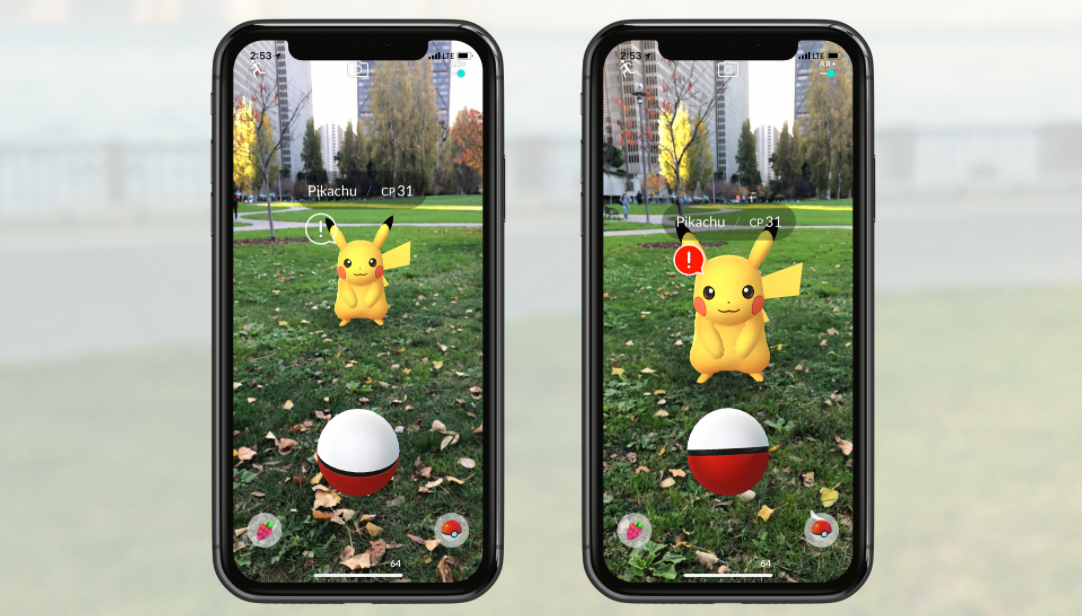 Closing the distance also has gameplay benefits, increasing the chances of Great or Excellent throw bonuses and the new Expert Handler bonus awards more Stardust and XP.
You can get to playing with Pokémon GO's AR+ mode now.
Leave a Comment