Up at Play-Asia for pre-order, Pikachu's tail is the next Pokémon related component to be turned into an oversized pillow. Roll over Snorlax, or at least prepare to do just that, as this new item will be coming to Japan's Pokémon Center stores next year.
Titled "Pokémon Dakimakura – Pikachu's Tails and Paws" only the tail portion of the Pokémon mascot is available — which, for all we know, could mean there are paws to match the tail, or there's an upcoming merchandise line titled "Pikachu's Tails and Paws." At the moment, it's a bit early to tell if a campaign like that is actually in the works. If we get wind of that being a reality though, you can count on us to report it.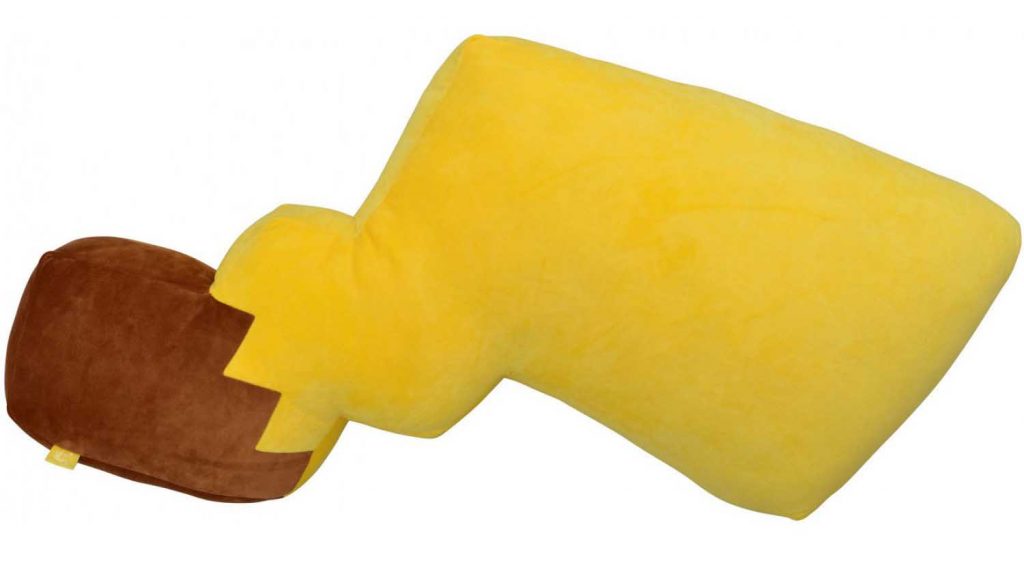 The oversized pillow will be available to pre-order until January 14th, 2018. After you've successfully placed your order, you cannot cancel or return the item, so take care in deciding whether or not you want a giant Pikachu tail to adorn your home. Other than the $99.99 price tag, be prepared for the shipping costs, which could be around $30 to the US. Keep in mind that our code — NINWIRE — works on this item, so you can apply that to your purchase during checkout.
What do you think of the newest oversized pillow? Still waiting for a giant Lapras to join Snorlax?
Leave a Comment