It has now officially been one year since Mario hopped onto iOS devices and to mark the occasion Nintendo has started a few events.
Naturally Super Mario Run is getting the most attention, with three events taking place up until December 29th. These include a 1.2x multiplier for bonus medals, a 1.5x multiplier for succeeding in Toad Run and finally five star items are more likely to appear. You can also nab a first anniversary statue as a free gift, while a fireworks cannon and balloons are available via the shop.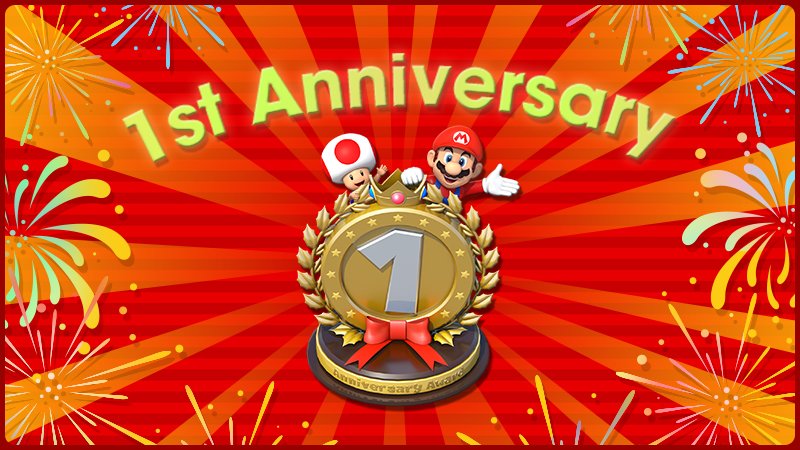 Meanwhile Nintendo's latest mobile app, Animal Crossing: Pocket Camp, is also joining in on the fun. If you log in now you can nab Mario's hat, which even makes a familiar jingle play when you put it on. This gift will be available until January 14th.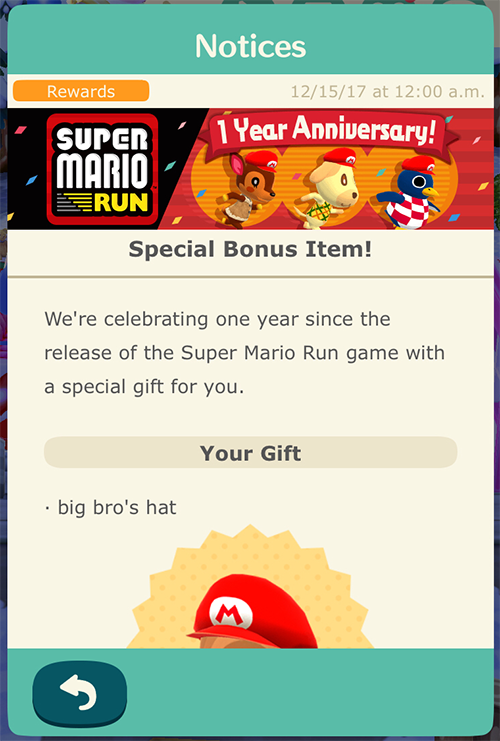 Needless to say, these events alongside the just announced Fire Emblem Heroes "Winter's Envoy" make these holidays a great time to jump back into Nintendo's mobile offerings if you've been taking a break.
Leave a Comment