A followup to those Legend of Zelda: Breath of the Wild posters, My Nintendo has another "freebie" reward as well as more cell phone case discounts. For those who remember the good old days of Club Nintendo, these physical rewards will definitely tug on your heartstrings and give you the desire for physical goods to be part of other My Nintendo programs.
FOR THE NEW YEAR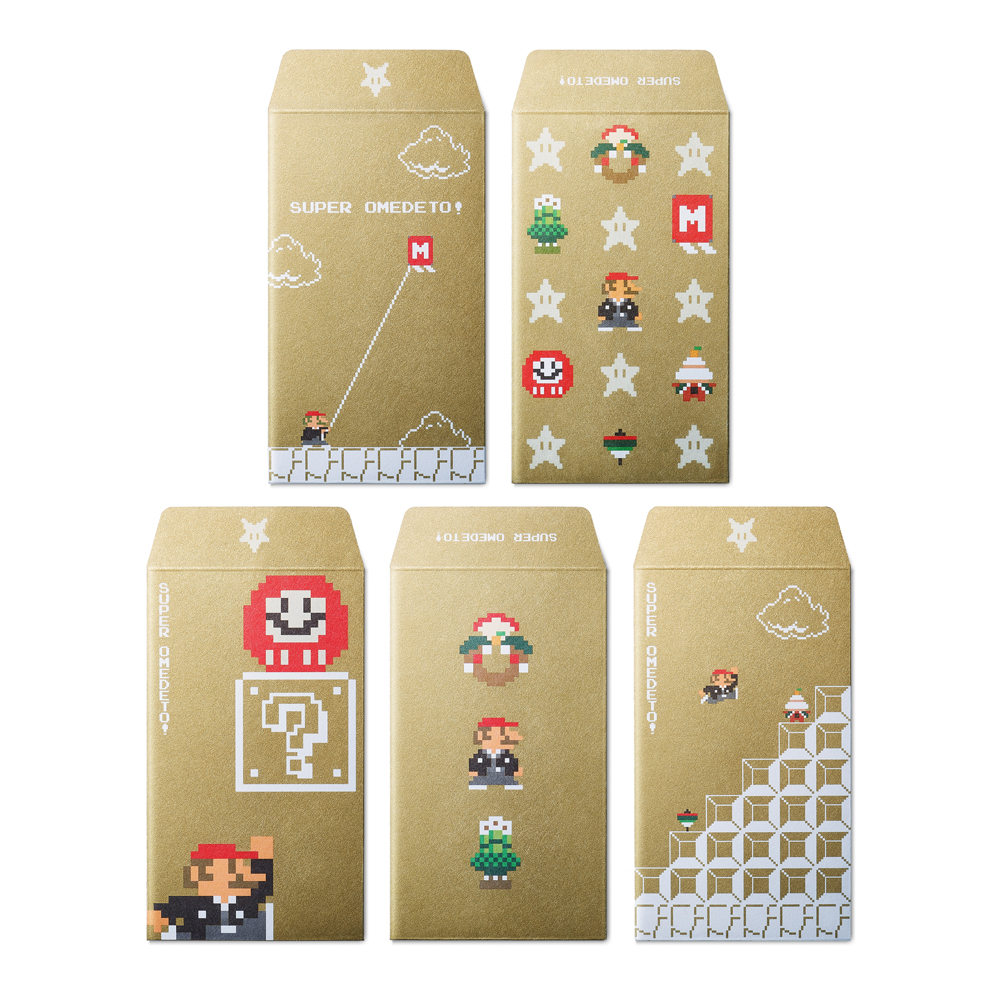 The time-honored tradition of money envelopes is getting a Mario twist. Using the sprite assets from Nintendo Badge Arcade and other sources, each of the five envelopes is sporting a different design. While the items are "free," they cost 50 Gold Points in addition to a 500 Yen shipping charge. Nintendo is making a limited number and each My Nintendo account can only order one set.
MORE OPTIONS
Three smartphone cases and three smartphone wallet-cases have joined the My Nintendo Rewards shop for a limited time. Exchanging 50 Gold Points will give you a 30% discount on whichever model you desire. Last time Splatoon 2 received the rock star treatment, and this time Animal Crossing: Pocket Camp is stealing the show with four different designs to choose from.

You can recreate the phone that your avatar wields in-game or opt for a fruit design that makes you pine for bananas to be added in the game. Perhaps rock out a case that has a portion of the game's promotional banner, or go on a camping adventure with a wallet-case that you can customize with patches of Isabelle, Timmy and Tommy and an apple. The "basic" cases are priced at 2,480 Yen, whereas the wallet-cases are 3,980 Yen.

The remaining two cases are representing Splatoon 2's Salmon Run mode and a minimalist take on The Legend of Zelda: Breath of the Wild. Both are priced 2,980 Yen. Judging by the concept photos, only the Salmon Run case will have tabs to include money, cards and more.
While the cases are available to order now until early January of 2018, they won't be shipped out until April 2018.
Any items catching your eye? Which phone case would you like to see make its way to your My Nintendo Rewards page?
Leave a Comment