Due to the success of Indie titles being downloadable rewards to My Nintendo members, Nintendo has added another set of games to choose from. Dubbed "Nindie Game Gold Point Rewards Vol. 2", four titles make up the curated collection.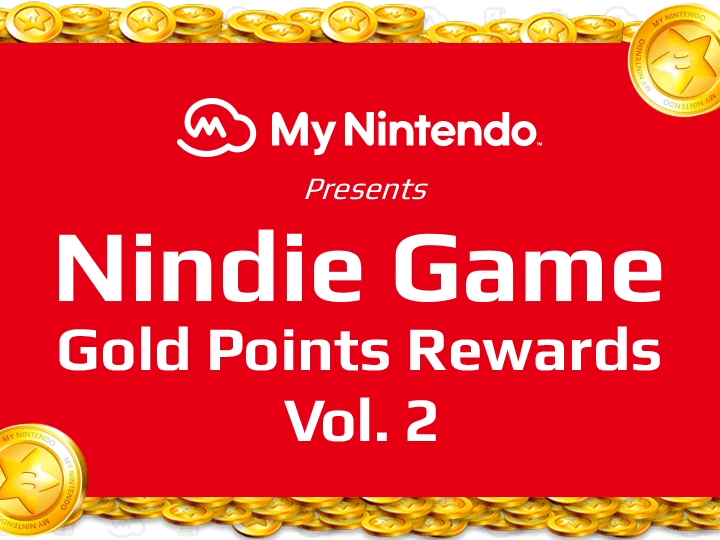 First up is Toki Tori 3D for the Nintendo 3DS. For 20 Gold Points you can download the re-imagined Game Boy Color classic Toki Tori that was made for the 3DS. Released in 2015, the game is $1.99 in the eShop, yet currently on sale for $0.67.
Next is Retro City Rampage: DX. The Nintendo 3DS version is priced at $9.99, thus costing 80 Gold Points. The beat 'em up, shoot 'em up, nostalgia fueled open-world crime game is a must have. While it is available on the Nintendo Switch for $14.99, if you don't have a Nintendo Switch and need to spend your Gold Points before they expire, this is the game to do it.
Over to the Wii U, Tengami can be yours for 70 Gold Points. The $9.99 game is a gorgeous adventure using the idea of paper pop-up books and the folktales of Japan. With music composed by David Wise, Tengami is a relaxing journey.

Lastly, the Wii U version of XType Plus is 30 Gold Points. Costing $2.99 in the eShop, this bullet hell shooter will test your skills. Defeated a boss? Prepare for their next form as they'll come back bigger and stronger. Needless to say, only redeem this game if that genre is right up your alley.
All rewards will be available until January 26th, 2018 at 11 p.m. PT. After that, perhaps we will see a third volume of Nindie rewards added to My Nintendo.
Leave a Comment