If you've been pouring countless hours into Animal Crossing: Pocket Camp since it launched worldwide on Tuesday, you can take comfort in knowing that you're most definitely not alone. In fact, somewhere between 5 and 10 million people have officially downloaded it on their Android devices, surely making the app an instant hit in the Google Play Store. It's also currently ranked at nearly 4.5 stars by 154,432 users.
Apple has not yet released any statistics regarding Pocket Camp downloads on the iPhone yet, but we do know that it's earned 4.8 stars from 13,242 rankings, and it stands as the #1 game in the Family category in the App Store. With a fanbase consisting of both longtime adult players and younger children who are just becoming acquainted with the Animal Crossing series, this news comes as no surprise to those who are familiar with the life sim.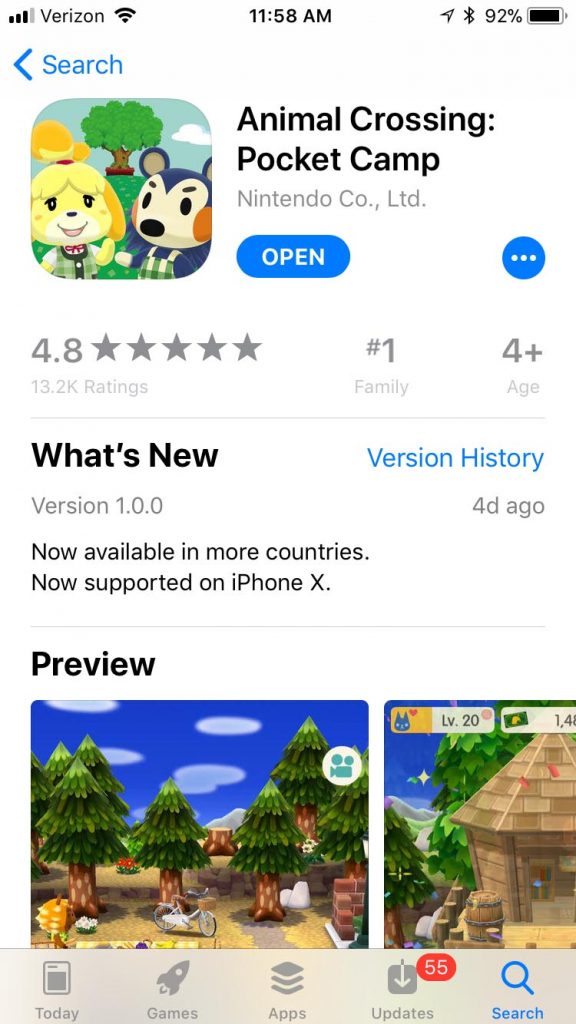 Needless to say, the success of Pocket Camp is greatly welcome and we couldn't be happier for Nintendo's newest mobile endeavor. Rest assured, we'll continue to provide you with the latest updates to your very favorite campsite game and the updated rankings in Apple's App Store once they're made available.
Leave a Comment