Happy Thanksgiving for those partaking in today's celebration!
Nintendo is joining in on the fun by adding a few more discount rewards to their My Nintendo rewards catalogue.
Our oh-so-fuzzy, but cuddly version of Yoshi is partaking in the Black Friday discount fun, but in exchange for Gold Points. All it takes is 60 Gold Points to get a 20% discount on the 3DS version of Poochy & Yoshi's Woolly World. In the mood for some Nintendo family fun? Celebrate the Wii U's 5th anniversary by playing a few sessions of Nintendo Land. If you haven't added this game to your Wii U library, you can get a 30% off discount on the digital version for only costs 50 Gold Points.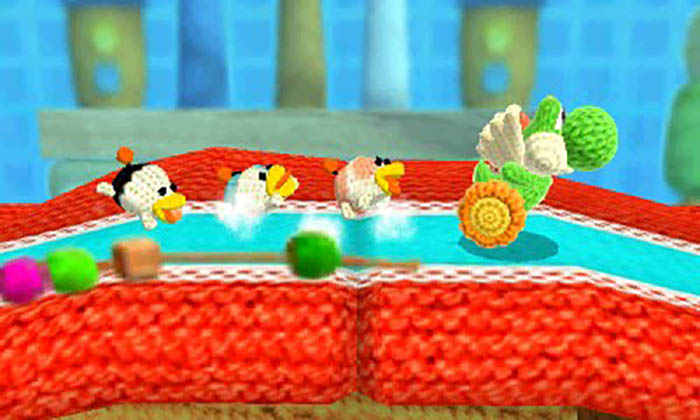 The 3DS takes up the remainder of today's newly added rewards. Tokyo Crash Mobs has a hefty 50% off discount for 180 Platinum Points and Sparkle Snapshots 3D has the same deal, but at the cost of 30 Gold Points instead.
Looking forward to next month's release of Style Savvy: Styling Star on the Nintendo eShop? Nintendo has a discount for the previous game in the series, Style Savvy: Fashion Forward, for only 300 Platinum Points. It's 20% off and if you're still unsure of the series, there's free demos of both Styling Star and Fashion Forward available.
What games are you thankful for this Thanksgiving? Have any of them appeared on My Nintendo's rewards this year?
Leave a Comment