Attention all trainers! I hope you've been stocking up on Poké Balls, because the wonderful people of the Pokémon GO team are launching a worldwide event known as the Global Catch Challenge!
This Global Catch Challenge is going to take place over the course of 7 days, with the goal being to collectively catch 3 billion Pokémon. To coincide with this global event, a new video series named Pokémon GO Travel is being launched. Pokémon GO Travel will take a group of trainers, including IHasCupquake, Coisa de Nerd and Rachel Quirico, on a trip to Japan to learn more about Japanese culture, inspire the world to play together and to update you on the amazing rewards that the community unlocks along the way.
Speaking of rewards, here's a list of potential prizes you'll get if you participate in the challenge: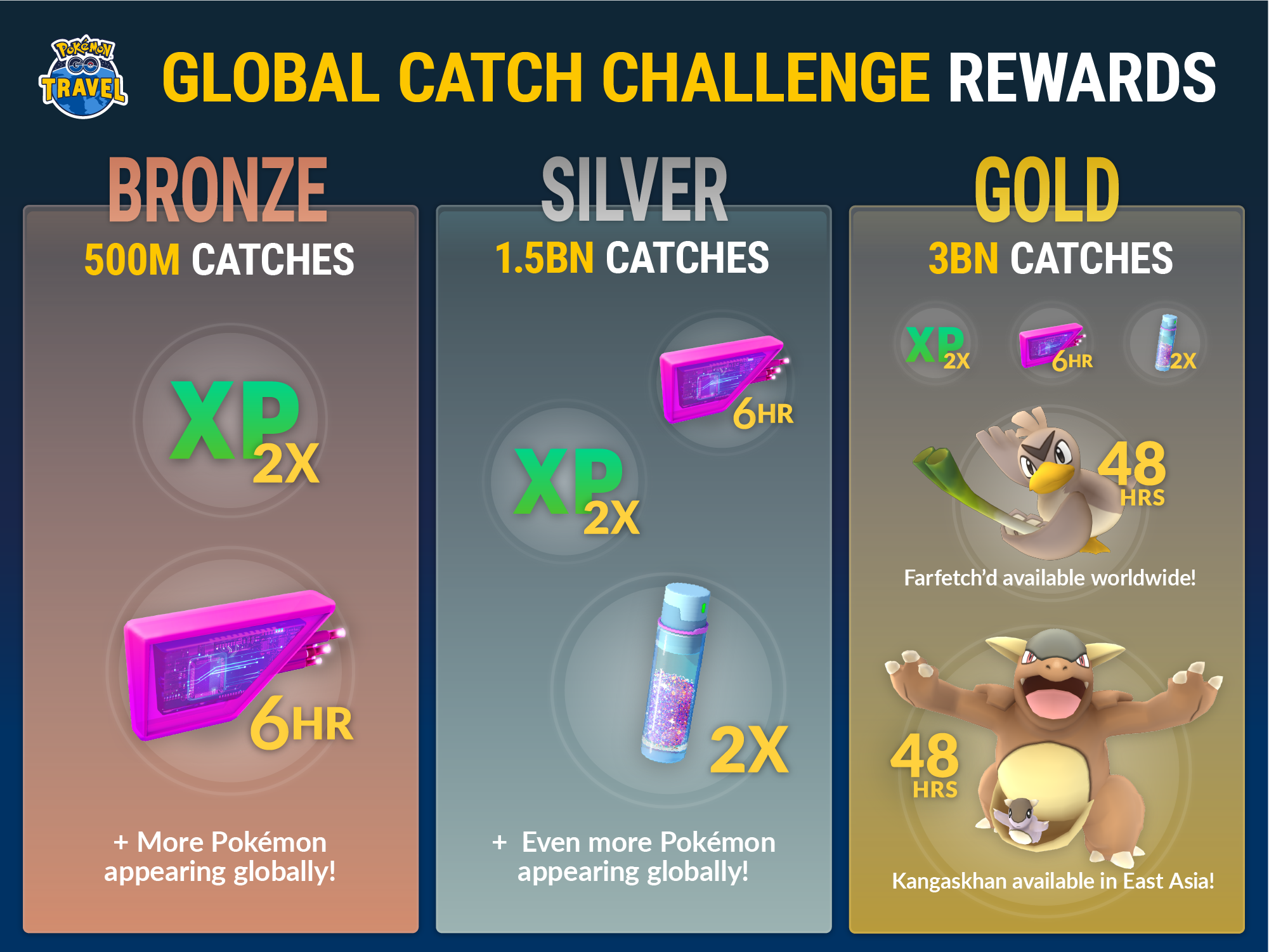 This challenge is going on right now and will end on the 26th of November with a special celebration at the Pokémon GO Safari Zone event in Tottori Japan. Ya'll better get crackin' if you want all those sweet rewards, although I have faith we'll accomplish this goal well before the deadline!
Share your experience on social media with #PokemonGOtravel. Show us what you've got!
Happy hunting!
Leave a Comment