Kirby continues to slowly take over Japan, with his anniversary year celebrations seemingly never ending. The latest in the mile-long list of adorable goods, events and more is a pair of sweet treats available in Lawson convenience stores all over the country.
These takes on wagashi, a type of confection in the country known for its decorative potential, bring Kirby and Waddle Dee to fans in a whole new way. You can expect them to be soft and full of flavor, with Kirby tasting of peach and Waddle Dee sporting the caramel flavor. The pair comes together for about $3 after conversion, though they're unfortunately unavailable outside of Japan.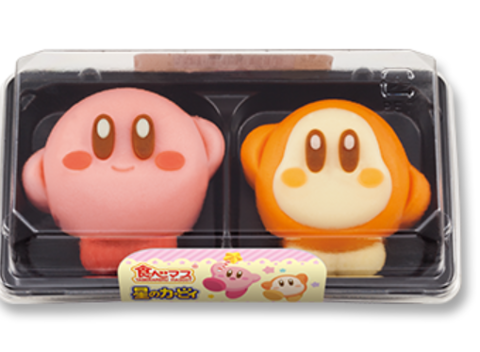 That said, Kirby lovers anywhere might want to keep an eye on Instagram and other social media, as the page is encouraging those who pick them up to share their pictures with the hashtag #食べマス ,the name of this particular treat line. A quick search of my own is already showing plenty of excitement for these squishy pals, so in time I expect plenty of cute shots to scroll through.
Leave a Comment