Looking to jazz up your 3DS? Need a new wallpaper for your desktop or mobile device? This week's My Nintendo rewards are all about celebrating the latest release in the Pokémon franchise – Pokémon Ultra Sun & Ultra Moon.
In the digital goods category there are two new items. In standard My Nintendo fashion, the wallpaper costs 50 Platinum Points and is showing off Dusk Mane Necrozma and Dawn Wings Necrozma. Over taking Solgaleo and Lunala, Necrozma is causing havoc in Alola and somewhere beyond, so it's only fitting these two new forms appear on My Nintendo as well. For those who are Pikachu fans or need the perfect theme to match their new Poké Ball Nintendo 2DS XL, a 3DS theme of Pikachu and Poké Balls is here! For 100 Platinum Points you can jazz up your 3DS and/or 2DS family of systems.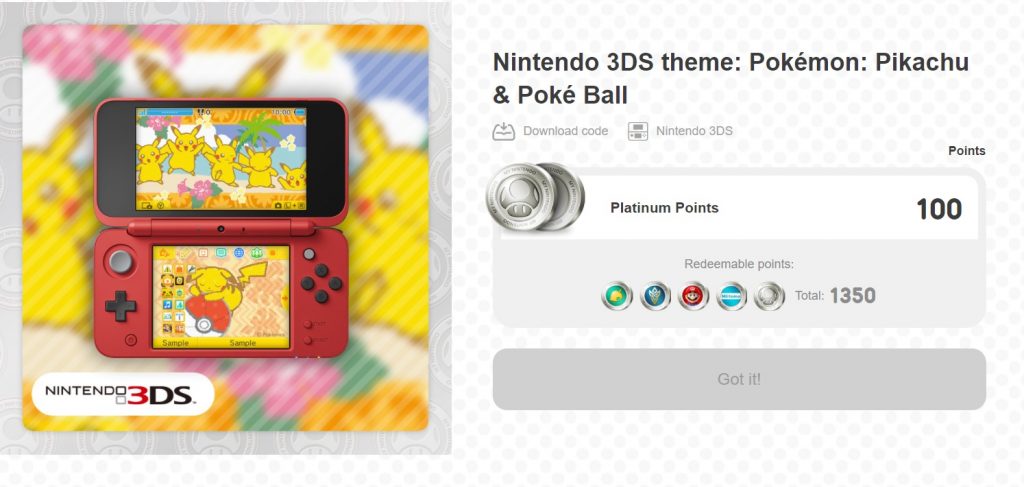 There is one new coupon added to the site. Wanting to learn how to draw various Pokémon and eyeing Pokémon Art Academy on the 3DS? For 450 Platinum Points you can get a 30% off coupon to apply to a digital purchase of the game. Speaking of, Nintendo is reminding us that some previous Pokémon discount coupons will be ending soon! The 30% discounts for Pokémon Pinball: Ruby & Sapphire (Wii U) and Pokémon Puzzle Challenge (Nintendo 3DS)  as well as the 20% discount on PokéPark Wii: Pikachu's Adventure (Wii U) will be ending 11:59 p.m. PT on November 23rd.
Leave a Comment