While watching the Animal Crossing: Pocket Camp Direct things were pretty amusing all throughout. It's a new twist on a game I already love, and the idea of having it on the go at all times seemed like it could be perfect.
Then these three blackbirds showed up and I went straight from "want" to "need".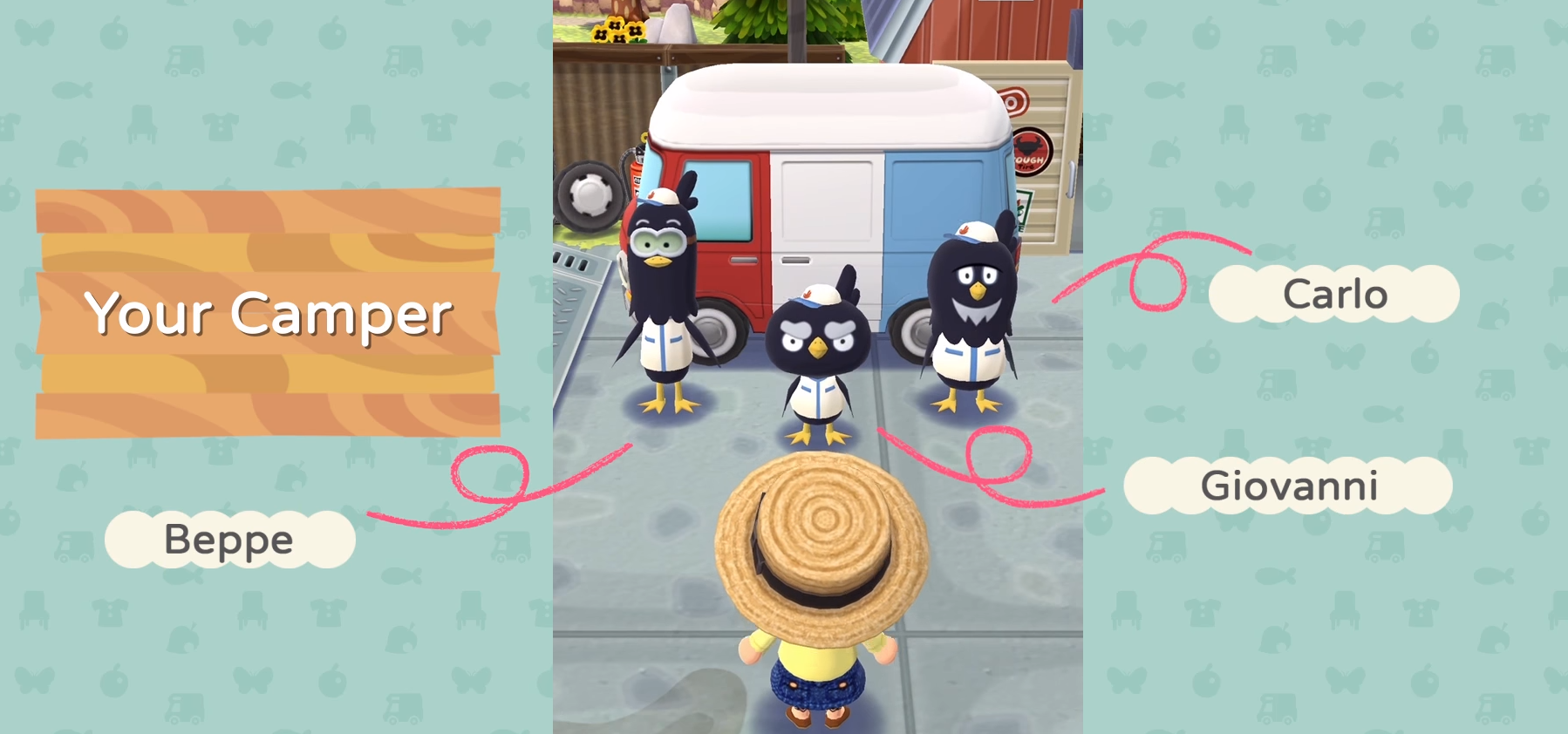 Giovanni, Beppe and Carlo are a trio of new faces to the Animal Crossing world. More notable, they're the only new faces we've seen for the game as is. But they were enough, because I can't wait to meet them myself.
Each handles a different aspect of their business, OK Motors. Giovanni runs the show, handling most customer interactions and organizing jobs to expand and develop your camper. Need more space or an addition to your vehicular home? Giovanni's the one to see.
When it comes to being seen, that's Beppe's department. He'll be able to give your ride a fresh coat of paint to match any style, potentially even neapolitan ice cream. That seems to be all he's good for here though. Being an expert with a brush doesn't mean you'll know a carburetor from a spark plug.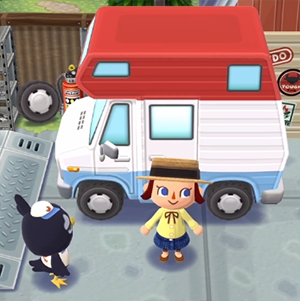 That'd be Carlo's department. A bird of few words, it sounds like he's more content with sticking to his wrench. That said, his presence may mean there's some other upgrades of tweaks you can put on your camper.
The camper itself seems like a great, flavorful addition to the Animal Crossing world. These three coming along with it are the perfect bonus, giving that trademark personality to a new game mechanic. You'll get to meet them yourselves when Pocket Camp releases late this November.
Leave a Comment