Inspired by Animal Crossing: New Leaf's update titled Welcome amiibo that released last year, Animal Crossing: Pocket Camp has you trading a house or temporary tent for your very own camper. Luckily, you're not just limited to what furniture you can place inside. In true Animal Crossing fashion, you can add an extension, or even a coat of paint or two.
Welcome to OK Motors! Run by Giovanni, Beppe and Carlo these blackbirds aren't just a pit crew. This flock of fine feathered friends (who all sound very Italian) are here to create art. As of right now, we got a sneak peek of the customization options they offer: paint jobs in two-tone, simple stripes, two-tone wave, vertical stripes and more. Want some extra space to stretch your legs? Second floor extensions are available. Add a cozy loft to your camper, too. Man, that sounds divine! Certainly puts the glamping in camping!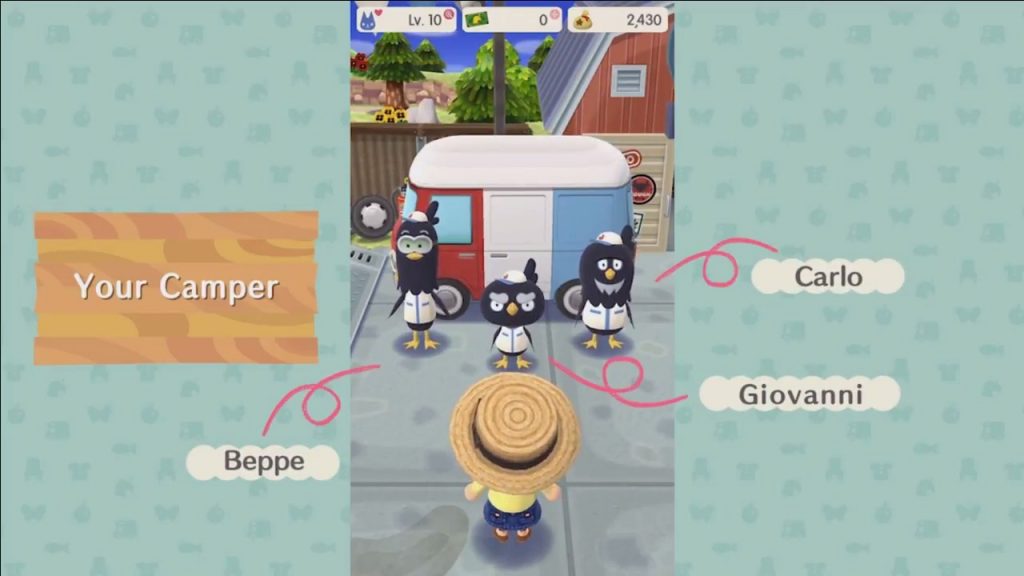 There's a catch though… They also dabble in loans, or at the very least, Giovanni does. Huh. Either Tom Nook has an extended family we didn't know about, or we finally have another "antagonist" to direct our Bell woes to. If you thought you could escape from the upgrade payments, then guess again. It's one staple of Animal Crossing that will always make the jump from console, to handheld, to mobile!
This is just a tease for what's to come in November. Still, you might want to sit down and plan how you'll earn some Bells in buying furniture and much more to make Animal Crossing: Pocket Camp that perfect home away from home!
Leave a Comment