Connectivity with friends was one of the many features outlined in today's Animal Crossing: Pocket Camp Direct, allowing players to visit others' campsites, exchange Bells for items and more.
In the Direct, other human characters are said to "randomly stop by" players' campsites, offering several options when spoken to: "View Market Box," "Visit his or her campsite" and "Make friends!"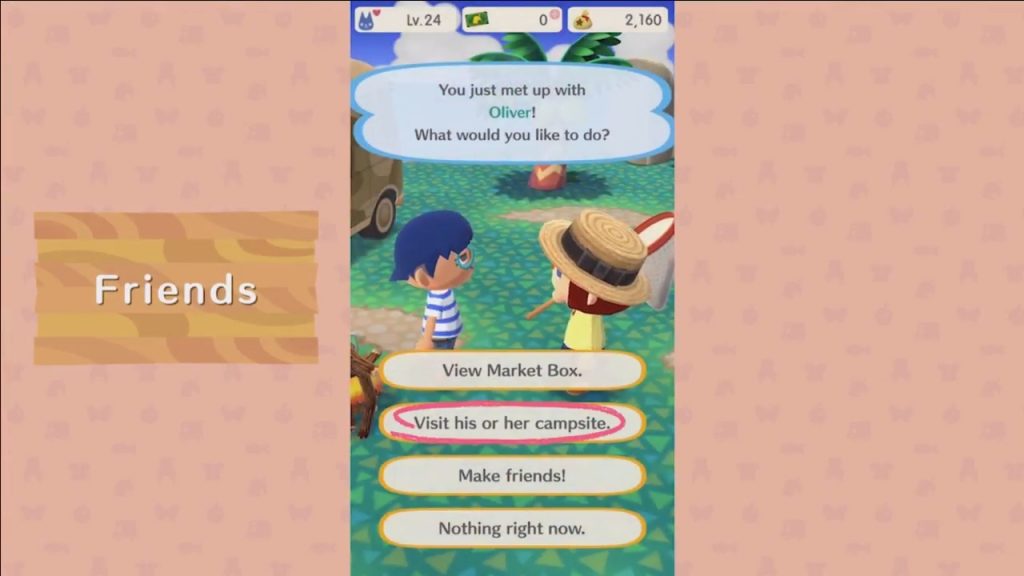 Users are able to add friends they know with the game through a "Share Your ID" and "Enter Your ID" menu.
Additional options for finding friends include linking the app to either one's Facebook and/or Twitter accounts.
The Direct explains how visiting others' campsites not only gives players an impression of their personality, but can also be helpful in coming up with customization ideas for one's own campsite.
Players who at another's campsite are allowed to "Give kudos," which positively rates them, or send a friend request, allowing them to visit their campsite whenever they want.
Animal Crossing: Pocket Camp is set to release in late November.
Leave a Comment