The official Japanese website for the imminent Pokémon Ultra Sun & Ultra Moon has updated with several new screenshots.
While there are no massive revelations, there are some interesting tidbits. For starters, you'll be able to pet Pokémon you see running around on the over world. Likewise, if you have an Ash Hat Pikachu and take it to Pikachu Valley, it looks like something special will happen. Finally, the text used for Z-Move titles has been graphically enhanced.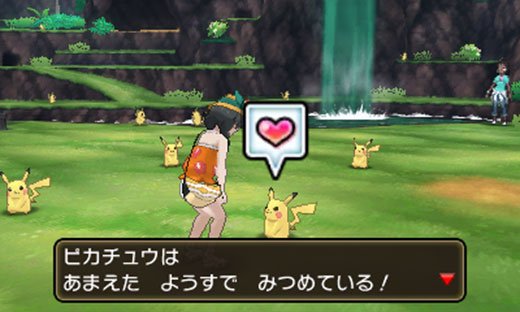 Pokemon Ultra Sun & Ultra Moon launch worldwide on November 17, 2017.
Leave a Comment