While North America will be waiting till January 19, 2018 to duke it out in Kirby Battle Royale, Europe is getting the game a fair bit earlier on November 3rd. To get people hyped up in the region, a demo will be released on the 3DS eShop later today with three of the game's 10 battle modes to try out.
Not only that but if you transfer your save to the full version you unlock Meta Knight from the get-go. Otherwise, players will have to unlock him through the story mode.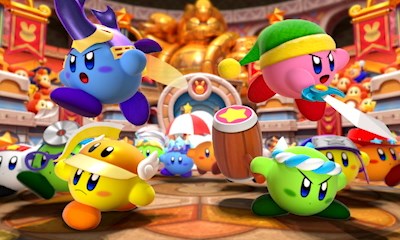 Chances are we'll see this same demo hit North America too ahead of its launch, so be sure to keep an eye on the eShop.
Leave a Comment