It appears as though another toys-to-life series has joined fray of discontinuation. Following the news of Disney Infinity's termination and Skylanders' "pause" from releasing new games comes the sad cancellation of Lego Dimensions — an act that's arrived one year earlier than planned. While this information hasn't been officially confirmed by the Dimensions publisher, Warner Bros., Eurogamer sources have informed the media outlet that the series has come to a stop.
Originally, those behind Lego Dimensions projected a three-year plan before the first game launched in 2015. Popular franchises like Lord of the Rings, Scooby Doo and Doctor Who were tied to the games and products in the very beginning, roping in fans of the beloved characters and stories. While these initial releases caused Dimensions to take off, often spurring stores to sell out of their stock, later releases didn't offer as much incentive to buy the product due to over-representation of figurine packs.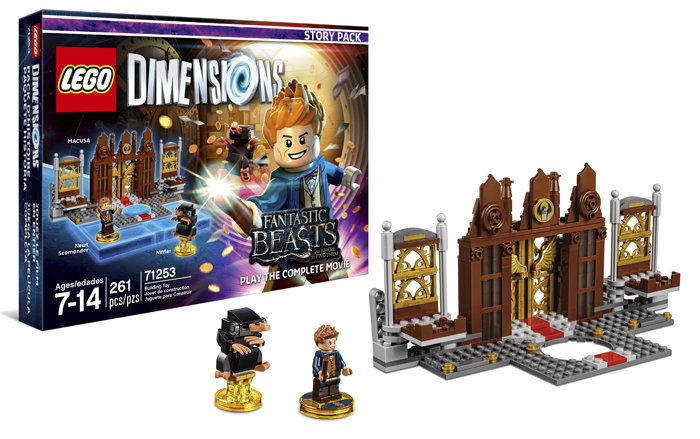 With the packs' inclusion of Lego components (bricks, figurines, etc.), high quality products that require more expensive manufacturing than those of other toys-to-life competitors, Dimensions had a more difficult time selling at its price point.
"These pieces require individual manufacturing moulds to be made, and as a limited-run item cannot therefore be mass-produced, or stored for future use when no longer needed. Dimensions used many of these unique pieces in its sets. If a set did not sell, it affected the entire franchise's bottom line."
In turn, the stock at retailers was eventually marked down to discount prices, an act that nearly completely removed profit margins.
Remedies to the first year's sales problems were attempted during the second year of production for Dimensions, but a boatload of obstacles left the series struggling in the end. As of right now, there don't seem to be any plans to formally announce the discontinuation.

At the very least, fans have received some form of closure through email sent by (developer) TT Games studio manager Dave Dootson to those he worked with, acknowledging Dimensions' close:
"Thanks so much to everyone for making Dimensions possible.

As difficult as it has been, it is worth celebrating the incredible achievement it represents in the quality of the game, the amazing blend of IPs and the challenging technical demands it presented.

It stands as a real testament to the talent within TT."
For an even closer look at how the end of Lego Dimensions came to be, check out Eurogamer's article about the history of the series' rise and fall.
Leave a Comment