My Nintendo continues to roll out 3DS themes in North America, with the latest three offering Halloween fun to three corners of Nintendo fandoms. They all cost 20 Gold Coins and will be available til the beginning of December.
Mario's hosting of course, sporting vampire like fangs and a cloak as well as a Jack-o'-Lantern hat. You can also spot costumed varieties of Cheep Cheep, Blooper, Magikoopa and…well, Boo looks the same.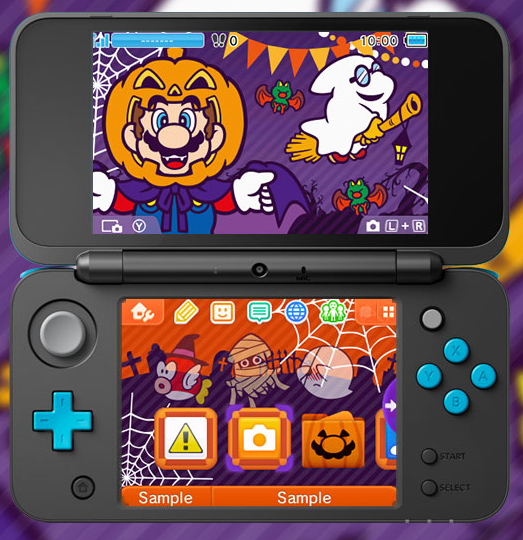 Link's along as well, back in his NES styled look. The bottom screen looks to be sporting the original game's graveyard area as a background while Keese and Stalfos make things extra spooky up top.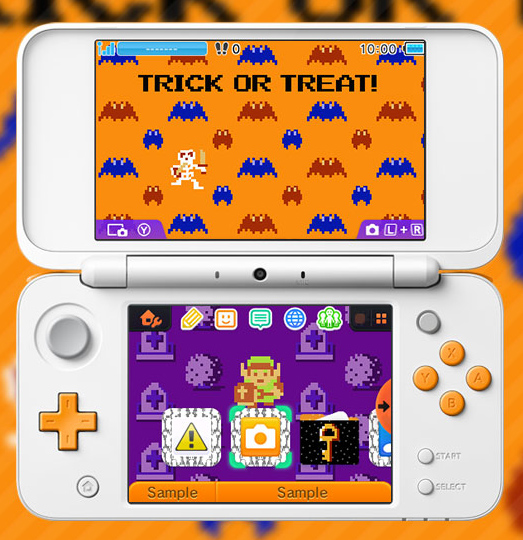 Last we come to Animal Crossing, with less frightening and more tidying. The autumn theme has Isabelle, Tommy & Timmy and the ever welcome Lottie raking up fallen leaves. There's even some mushrooms present as well, perfect for selling to Tom Nook or hopefully turning into furniture.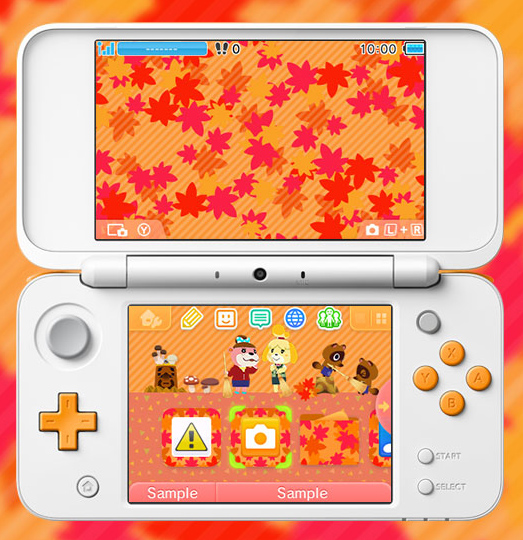 All three of them have their charm, but I'm partial to the Animal Crossing one for remaining fitting for a whole season rather than just one holiday (no matter how great and candy-filled it is). Hopefully these treats resonate with you and aren't just another trick to make you think My Nintendo has rewards half as good as Club Nintendo.   
Leave a Comment