Already launched in Australia and Spain, the next wave of Happy Meal toys will include Pikachu and friends from Alola. A total of eight toys have been teased on the official Happy Meal site: Pikachu, Rowlet, Litten, Popplio, Yungoos, Grubbin, Solgaleo and Lunala made the final cut.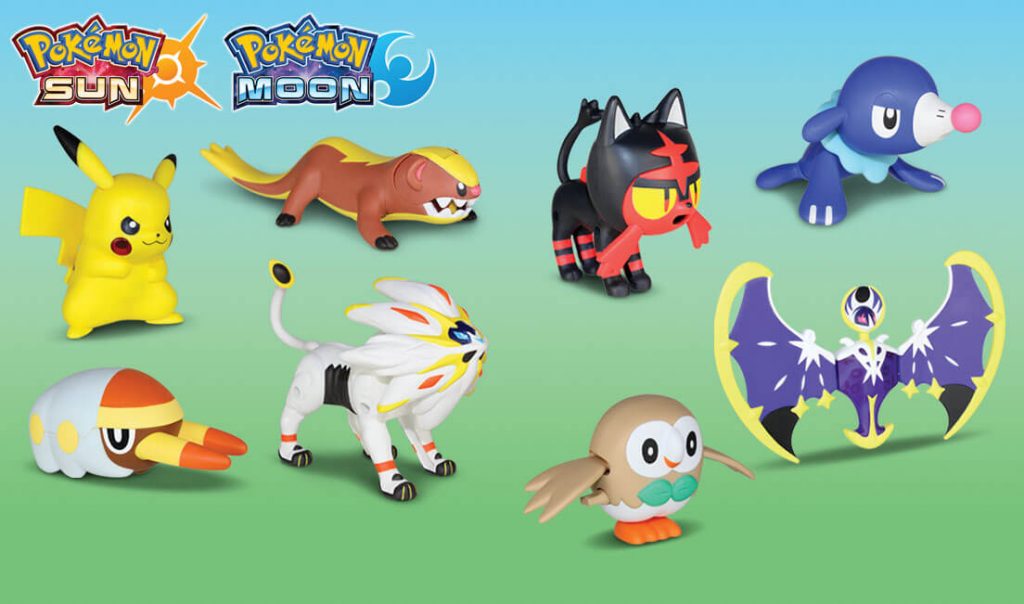 For whatever reason, there's no Pikipek and Rotom Pokédex, which is disappointing as they were initially included in Australia's collection. The 12 promo trading cards that were released with the toys overseas also aren't shown on the site yet, but here's hoping those promos will be distributed in North America.
We'll keep you posted when we get an official release date from McDonald's. Until then, plot how you'll catch 'em all later this year!
Leave a Comment