It's been a few months, but now that we're a tad closer to Christmas, this news may be more exciting. Hallmark's second part to its 2017 Keepsake Ornaments collection is on its way. Back in July, Mario was the first of three Nintendo ornaments debuting this year. And now you'll be able to add even more characters to your collections, as this Saturday we'll see the release of Yoshi and Luigi!
While you can order Mario and Yoshi from the comfort of your own home, Luigi is a special release. You'll have to go in-store to pick up the iconic Player 2 from the world of Super Mario. No matter which character you select, each ornament is $15.95 and will be available while supplies last.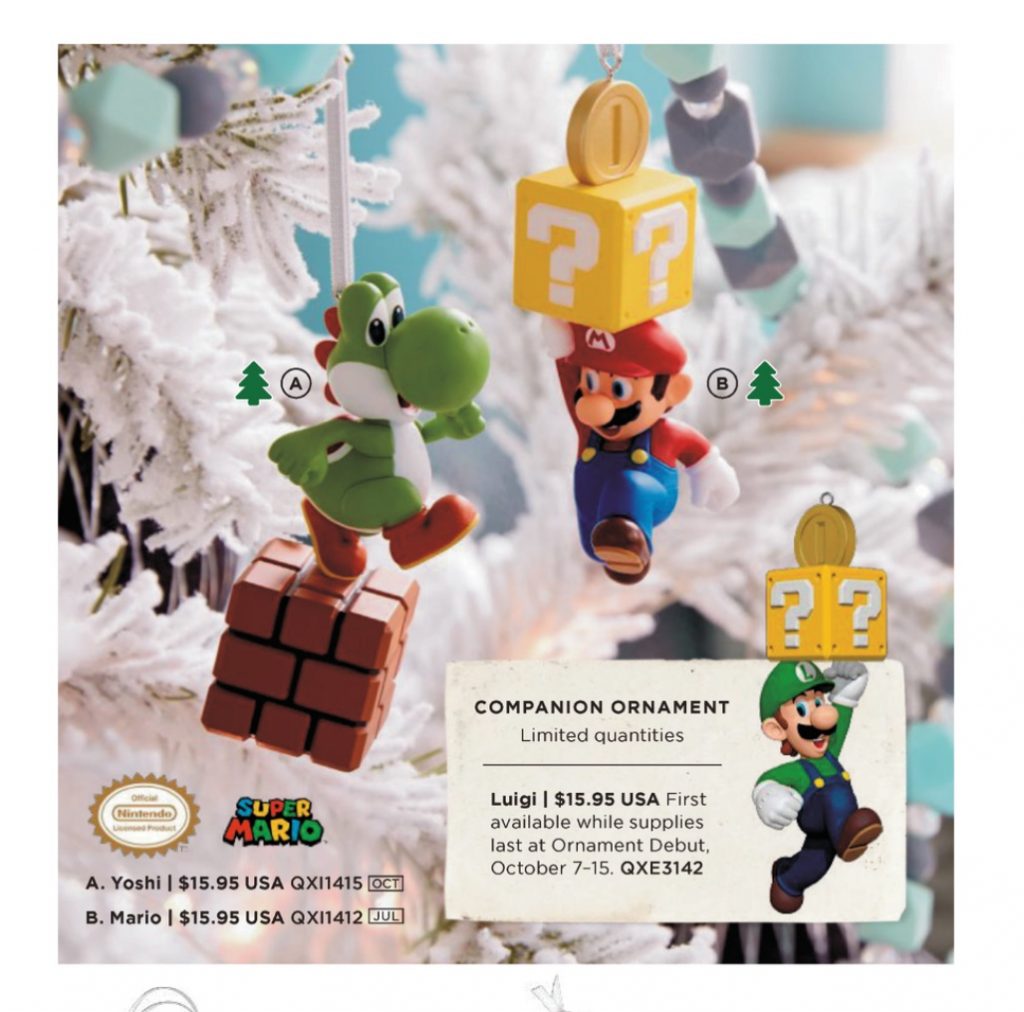 Now we just need Bowser, Princess Peach, Toad, Princess Daisy and more from the franchise so we can begin making a gaming themed Christmas tree!
Did you pick up Mario this summer? And will you be completing your collection this weekend?
Leave a Comment