If you feel like you haven't heard anything about Metroid Prime: Federation Force in a while, well you're in luck, because I have an excuse to bring it up again! The newly-released Metroid amiibo that coincides with Metroid: Samus Returns unlocks two skins for Federation Force and Blast Ball (thanks to Hyrule Blog for the info and images.)
Yes, for whatever reason, the new amiibo unlocks new content in a game that has seemingly been forgotten by the march of time. In fact, the support has not been advertised anywhere, including on the amiibo box itself. It also indicates Nintendo had been planning the Metroid amiibo since before Federation Force's launch.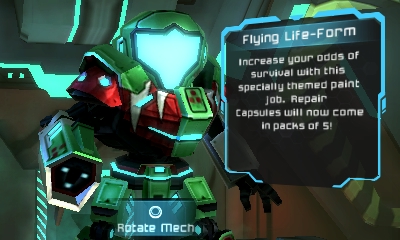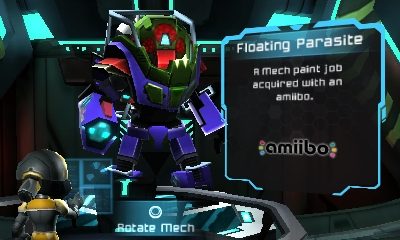 The new skin in Federation Force, called the "Flying Life-Form", lets players carry five repair capsules instead of one, while in Blast Ball, the player can unlock the Floating Parasite skin, which doesn't offer any abilities other than a new paint job.
As for the new Samus amiibo, it unlocks the same skins as the Smash Bros. figure, so nothing too exciting there.
So if for whatever reason you are the only person still playing Federation Force and you have a Metroid amiibo, then go nuts!
Leave a Comment