Just a few months now till Pokémon fans can return to the Alola region in Pokémon Ultra Sun & Ultra Moon. Naturally advertising is starting to pop up in stores, especially in Japan, and the latest poster to be spotted by Twitter user @karubimunomono has some intriguing new key art for the game.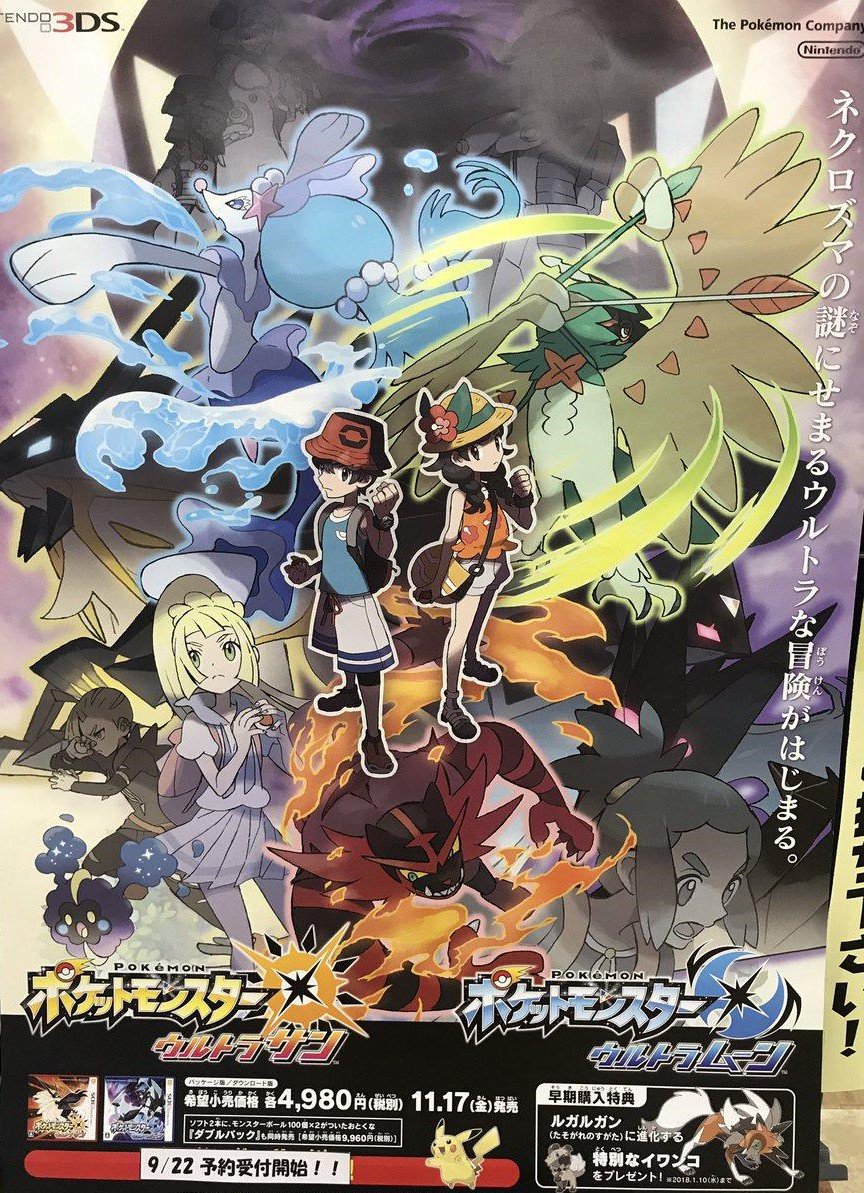 It highlights the new designs for the player characters and Lillie, as well as alludes to some new faces shrouded in darkness behind them. Thanks to a translation via NeoGaf, we also know the tagline is "an ultra adventure drawing near to the mystery of Necrozma is about to begin."
Pokémon Ultra Sun & Ultra Moon will be launching world wide November 17, 2017.
Leave a Comment