Skipping Bulbasaur for the time being, Meowth is the next Pokémon to be plushified at Build-a-Bear Workshop. Similar to previous release – Pikachu, Eevee, Charmander and Squirtle – Meowth will be available in store and online. Of course, for the ultimate Pokémon fan, the online bundle is the one to pick. How can you blast off again without that Team Rocket hoodie?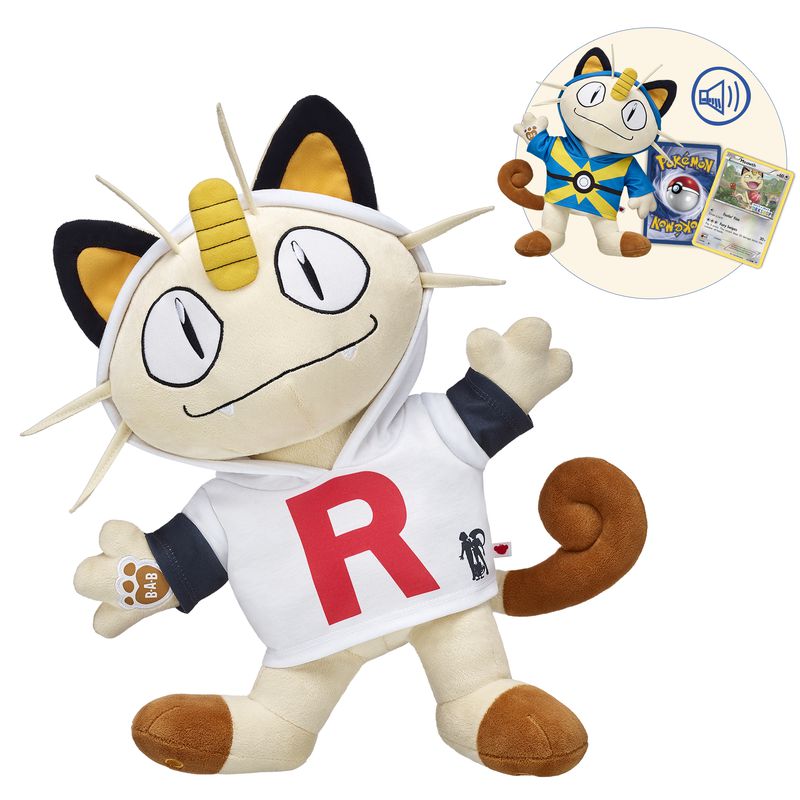 Polygon was able to get the full details about Meowth's entry into the product line. The online bundle will be $60 and include everything you see and hear: Meowth, Team Rocket hoodie, Quick Ball hoodie, a Meowth Pokémon Trading Card, and a voice box stitched into Meowth that has six sounds. For those who just want to pick up Meowth, you'll be able to purchase him in stores for $28. The Quick Ball hoodie will also be in stock, especially if you want any extras to dress up the previous Pokémon plush releases. It will retail for $12.50.

Currently Meowth isn't available online, but when he finally appears, we'll let you know before he blasts off yet again!
Leave a Comment