Practically all of the marketing for Fire Emblem Warriors so far has focused on the Nintendo Switch version, almost certainly thanks to its flashier graphics and higher resolution. That said, some of you may be swinging for the New Nintendo 3DS version, and we have some new screenshots of it thanks to the Japanese eShop's pre-load (via Siliconera).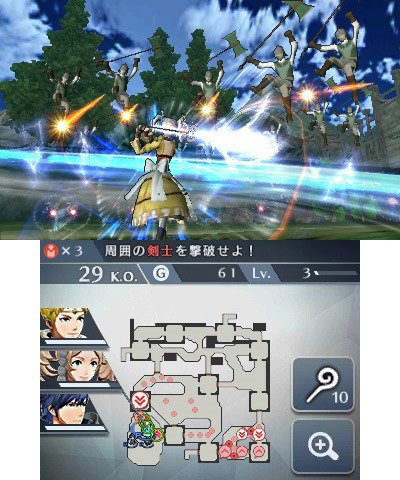 First up is a battle screenshot, showing Lissa wrecking fools. Chances are performance during these battles will be similar to Hyrule Warriors Legends running on a New 3DS, with fewer enemies on screen at once compared to its big console brethren. We also get confirmation that the bottom screen will show the map and presumably we'll be able to tap the portraits on the left to switch characters on the fly.


The other two screenshots are of two different menus, one for Chrom leveling and another showing where Marth will be focusing his efforts on a more detailed map.
Fire Emblem Warriors launches for the Japanese market on September 28th while other territories will be getting it October 20th.
Leave a Comment