In some sort of secret plot to push the sales of the New 2DS XL, Nintendo has revealed not one, not two, but five new designs for the handheld. For those of you who are just desperate to have all of them, I will warn you that three of them are, as of right now, Japan exclusive. Still, that doesn't make them any less pretty.
The first 2DS XL to be revealed coincides with the launch of Pokémon Ultra Sun & Ultra Moon, and resembles a Poké Ball. What's cool about this design is that it looks as if the button and middle stripe actually have some kind of depth. I could be wrong about that, but if it is true it'll give the system a nice texture and look that we don't often see on handhelds. The Poké Ball 2DS XL is set to release on November 3rd, exactly two weeks before the games themselves launch.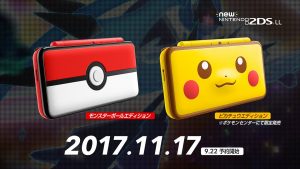 In Japan, however, fans are also being treated to a 2DS XL (or LL, rather) design that resembles Pikachu's face. This adorable design launches on November 17th exclusively in Japan, and also seems to feature some depth in its design with Pikachu's nose looking as if it's raised slightly. If you're dying to have this one over the Poké Ball, you'll have to import it. Just remember – all systems in the 3DS family are region locked!
Back here in the West, the Orange/White design for the 2DS XL that was previously released alongside the Black/Blue design in Japan is finally making it's way here. For those of you who prefer things on the lighter side and were hesitant about the coloration of the first model that came out, this new design will be released on October 6th.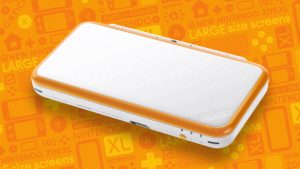 Lastly, it looks like two more color combos are coming out for Japan that switch up the accent color of the original look. The Black/Green and White/Purple designs will be launching in Japan on October 5th, though there is a possibility that we will see these in the west at a later date.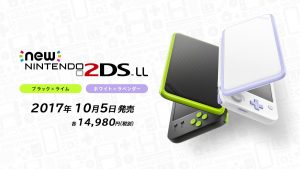 Release Date Summary
October 5th – Black/Green, White/Purple (Japan only)
October 6th – Orange/White
November 3rd – Poké Ball
November 17th – Poké Ball (Japan), Pikachu (Japan only)
Leave a Comment