Two of the biggest enigmas in the upcoming Pokémon Ultra Sun & Ultra Moon are the new box-art forms of Solgaleo and Lunala. Thanks to some new scans of the latest issue of CoroCoro, though, we have a better understanding of what they are.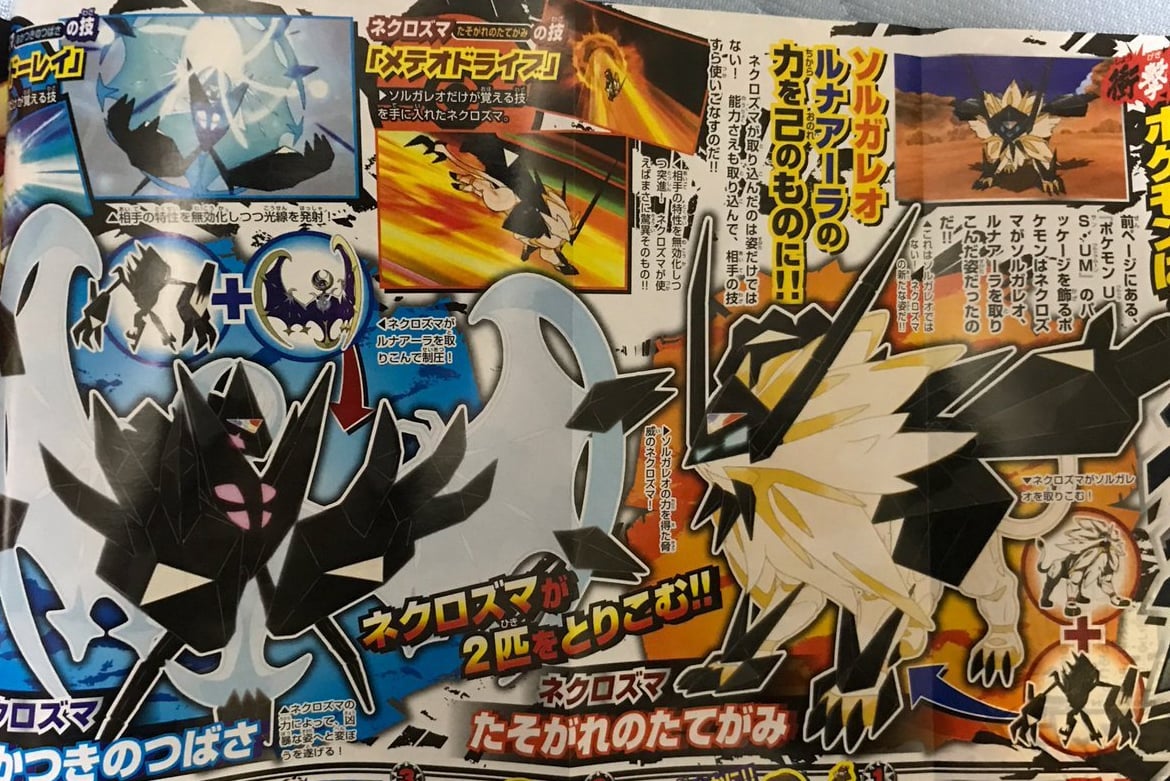 Serebii reports that they are fusions of Necrozma and the respective legendaries, something many fans had already theorized, and that their Japanese names are "Necrozma Mane of Twilight" for Solgaleo and "Necrozma Wings of Dawn" for Lunala. Both Pokémon will also retain their signature moves Sunsteel Strike and Moongeist Beam.
Given the November 17 launch of Ultra Sun & Ultra Moon is very soon, we're sure to hear more about the games in the weeks to come. We'll bring more coverage as it comes in!
Leave a Comment