Less than a week away, we finally have the full and official details for the next Pokémon GO event. This one will be taking place in San José, California and hosted by Viva CalleSJ thanks to the John S. and James L. Knight Foundation, Niantic, Inc., and the City of San José's Parks, Recreation and Neighborhood Services Department (PRNS). The event itself is a staple in San José, but this is the first time that Pokémon GO will be incorporated, as Viva CalleSJ is all about closing down various streets and routes for the community to come out and bike, walk and explore.
"By opening up our streets for all to enjoy, Viva CalleSJ encourages our residents to get outside and discover new parts of our city," said Sam Liccardo, mayor of San José. "In addition, our new partnership with Pokémon GO will add another fun dimension in which residents can engage with one another and explore their community."
The event is one day only, September 17th from 10 a.m. to 3 p.m. PT. Similar to other events hosted and organized in part with the John S. and James L. Knight Foundation, temporary PokéStops and Gyms will be placed throughout the event area. For those familiar with San José the following locations will be affected, with more to come: Japantown, St. James Park, Mexican Heritage Plaza and Lake Cunningham Park. The stops will also have "free water stations, bike repair services, live entertainment, food trucks and local vendors" so that everyone can enjoy taking a break with ease while catching some Pokémon.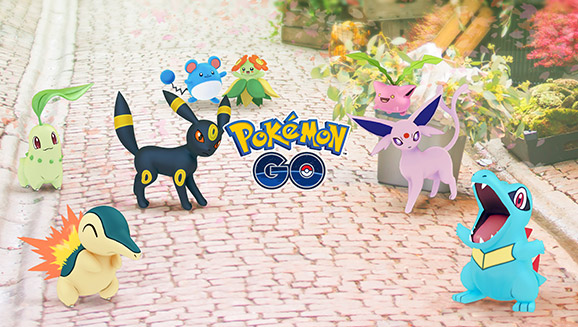 Speaking of Pokémon, there's no region exclusives making a special appearance or Unown of various letters. According to the group's Facebook page, "rare and hard to find Pokémon like Pikachu, Squirtle, Cha[r]mander, Bulbasaur, Chikor[i]ta, Totodile, Cyndaquil, Larvitar, and Lapras will spawn at an increased rate along the route the day of the event." Still not enough? How about visiting Niantic's HQ? While at the event all you have to do is "look for staff dressed in Pokémon gear along the route for information on how you can enter a chance to win a behind the scenes VIP tour of Niantic HQ in San Francisco."
For a full list of events planned so far this year, you can check out Niantic's dedicated page on the Pokémon GO website. Will you be making your way to San José next weekend?
Leave a Comment