More new Poké goods are arriving in Japanese Pokémon Center stores and other regional locations to help kick off the autumn season. While some products are sporting all those warm fall feels we love so much, other items are more diverse and can be appreciated all year 'round.
We've picked out some of our favorite pieces of new merch to share. Check out these finds!
Poké Fall
September's not only a time for saying goodbye to summer; it's also the month most kids are heading back to school. Why not make things fun and go back in style?
Up first is a series of Halloween stationery goods. From stickers, to notepads, to pencils, this set somehow made Pikachu even cuter than he usually is. This time he's sporting a witch hat and surrounded by adorably spooky pumpkins, bats and a castle on every item. Each product is priced between 90 and 200 yen ($.82 and $1.80 USD).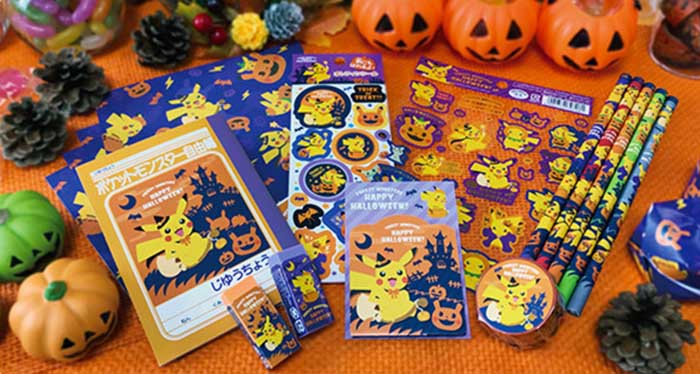 Add some yumminess to the Halloween themed mix with these next items: packs of Pikachu pumpkin steamed cake pudding available in flavors like caramel, apple danish, honey, and ham and cheese. Just like the stationery goods above, the packaging for most of these delicious treats is decked out with images of spooky Pikachu. You can snatch these up for 120 yen ($1.10).
Pokéfunctional items
A couple functional items for everyday use are also available!
This batch of new smartphone cases is ready to join your collection in ten different designs with a nice range in colors and themes. There are plenty of pastel options if that color scheme is your preference — and if that isn't the case (pun intended), you also have some darker and more vibrant choices to choose from. They're all made of flexible and "highly transparent" TPU with a light polycarbonate back panel set. The cases for iPhone 7, iPhone 6/6s, iPhone SE/5s/5 will cost you 2,080 yen ($19 USD), and cases for the iPhone 7 Plus, Xperia ™ XZs/Xperia ™ XZ, Xperia™ X Compact, Xperia™ X Performance are set at 2,180 yen ($20 USD).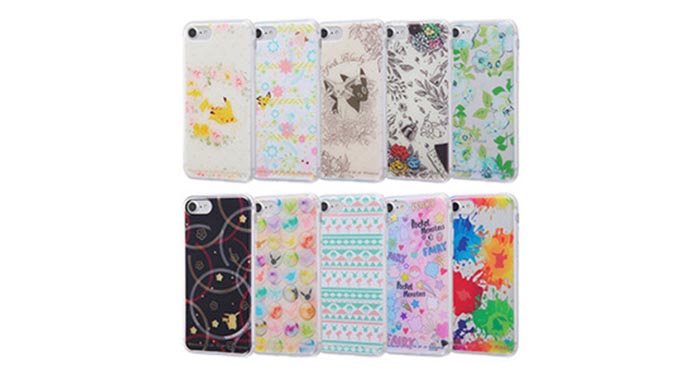 If you're itching for a Nintendo Switch case, here's a new design to consider! This Compact Smart Pouch is decked out in colorful Pokkén Tournament DX imagery and holds two Joy-Cons, the Switch tablet and three game cartridges inside. You can protect your Switch in style on September 22nd at various retailers in Japan. (The price may vary and will depend on location.)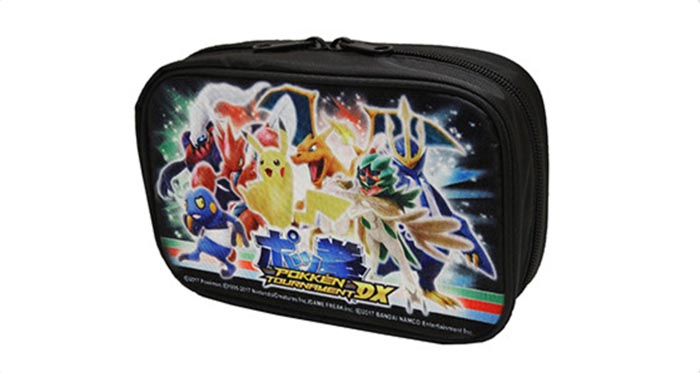 'Mon toys
Takara Tomy is bringing Poké fans even more collectibles with these two small figures. Cosmog and smiling Rowlet can sweetly adorn any shelf or desk your heart desires. Available on September 16th, each figure is priced at 450 yen ($4 USD) and can be found at various locations throughout Japan.
For another look at this series of Pokémon figures, check out Takara Tomy's site.

The Dusk form Lycanroc is getting the plush treatment from Takara Tomy this month. This soft and wonderfully detailed toy will be available for purchase on September 16th and will cost you 2,000 yen ($18 USD).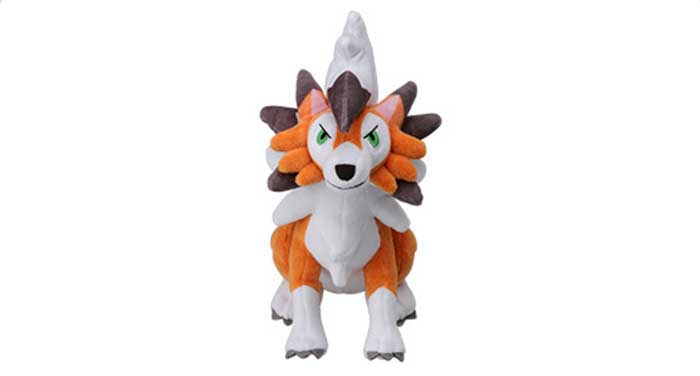 Magikarp is getting a lot of love in September! You'll find a range of merchandise with this lovable 'mon plastered all over it: keychains, folders, stickers, stationery and washi tape. All the items fall between 240 and 600 yen ($2 to $5.50 USD).

There's a number of fantastic new Poké products available through the Pokémon Center and at other shops in Japan this month, and we highly recommend you check them out on the official Japanese Pokémon page.
Which ones are you yearning for? Anything you'd like to import either for yourself or a loved one? Let us know on Twitter!
Leave a Comment