As the latest Pokémon movie is the 20th, the Pokémon Company decided to make it a celebration of the franchise's roots, with a few tweaks. The movie is a retelling of the very first season of the anime but Brock and Misty are not nearly as prevalent, instead Ash is accompanied by two new friends.
If you're upset at the snubbing of Ash's very first companions you're in luck, though. Both Brock and Misty are returning to make an appearance in the on-going Pokémon Sun & Moon anime.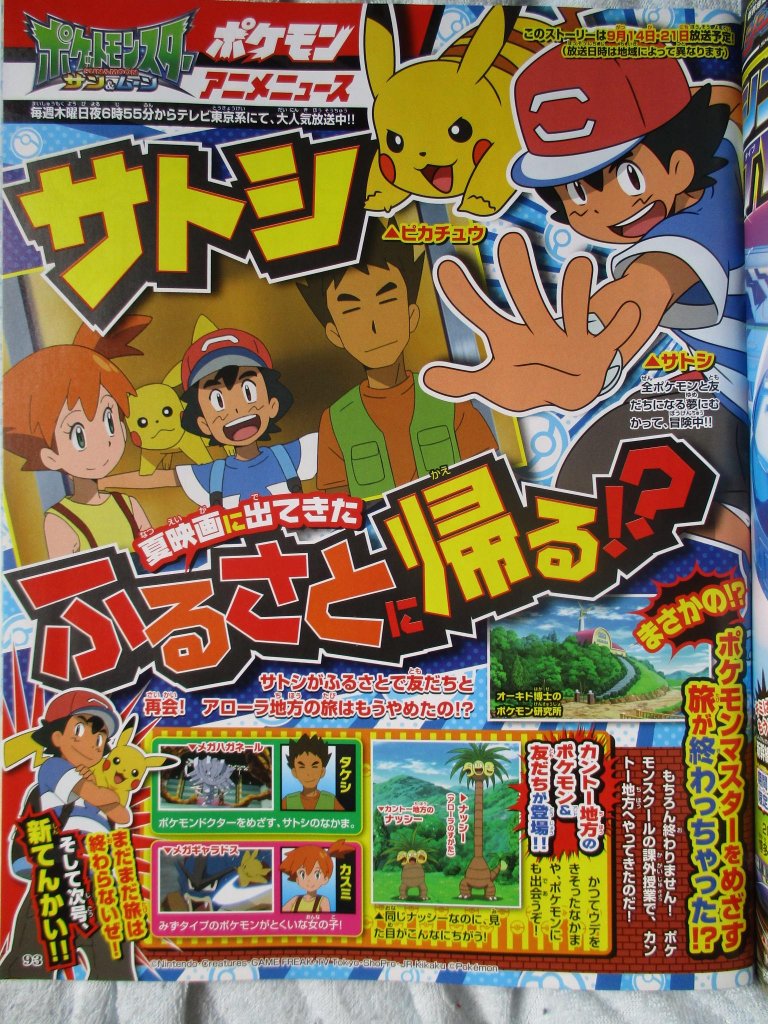 The news comes from Japan's Telubi-kun magazine, translated via Serebii. Supposedly the episode will focus on Ash returning to Kanto for a school project, reuniting with his old friends and Pokémon. Apparently he'll also battle the two classic companions; Brock will use a Mega Steelix, while Misty has Mega Gyarados.
Will Ash finally remember the promise to Pidgeot he made all those years ago? We'll just have to wait and see when the episodes air on September 14th and 21st in Japan!
Leave a Comment