There aren't too many new offerings on My Nintendo this week. It'll be another few days or so until more wallpapers drop — but until then there are some extra deals for members at events this weekend.
For those who will be in the area tomorrow, Nintendo NY's tournament for Splatoon 2 will have a check-in area for My Nintendo members. Presenting your QR code will get you a free Splatoon 2 poster (while supplies last).
This Saturday and Sunday marks the second weekend of the Nintendo World Championship 2017 qualifiers. Chicago and Los Angeles are the next stops in the tour, so have your QR code prepped and ready to go to get the My Nintendo pin. Play any of the games there — Mario Kart 7, Super Mario Odyssey and/or Metroid: Samus Returns — and you'll receive a poster of the game you play (while supplies last).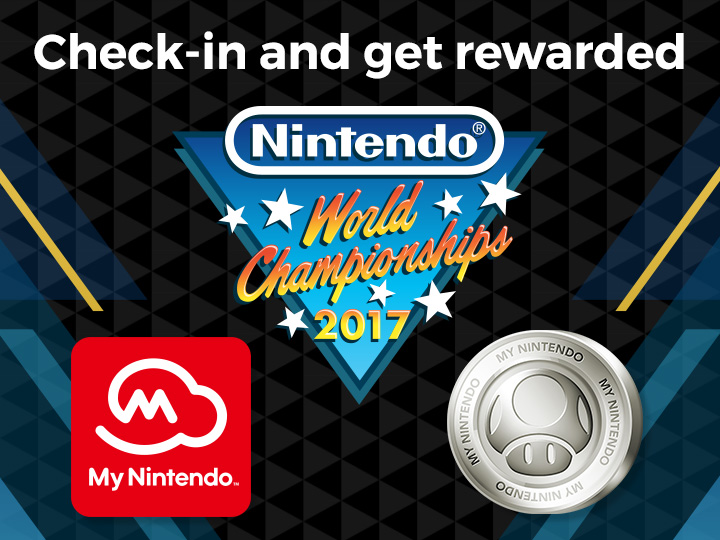 Now, onto the digital goods!
Pokémon games are getting the discount treatment this time around, something that rarely happens. Unlike European My Nintendo members, options for those in North America are limited to games outside of the mainline series. Pokémon Puzzle Challenge, a Nintendo 3DS virtual console port of the Game Boy Color game, is 30% off when you pay 20 Gold Points. The Game Boy Advance's version of Pokémon Pinball: Ruby & Sapphire has the same discount (30% for 20 Gold Points), but it'll be on the Wii U instead of the 3DS. Lastly, PokéPark Wii: Pikachu's Adventure is 20% off for 400 Platinum Points.
Good luck to those entering tournaments this weekend. May the swag make the day sweeter!
Leave a Comment