Open to all attendees and the public, this year's Pokémon World Championships had a Pokémon Center pop-up shop that did not disappoint. (Well, unless you arrived to find out an item you wanted was sold out.)
Depending on when you arrived, you could either walk right in, wait for a few minutes to be let in, or spend at least 20 minutes in line. It was a very busy weekend and thousands upon thousands of Pokémon GO players also joined in on the fun, bringing their wallets to get some swag while hunting for Unowns and Kangaskhans.
For those who have access to a physical Pokémon Center store, the online website, or locations such as Nintendo NY, most of the merchandise that was available could be ordered from the comfort of your home or purchased nearby at your home or workplace. For fans around the world who haven't had access to getting Alolan Marowak in plush form or wanted English versions of Pokémon Trading Card Game's Burning Shadows expansion for Pokémon Sun & Moon (and so much more), it was perfect.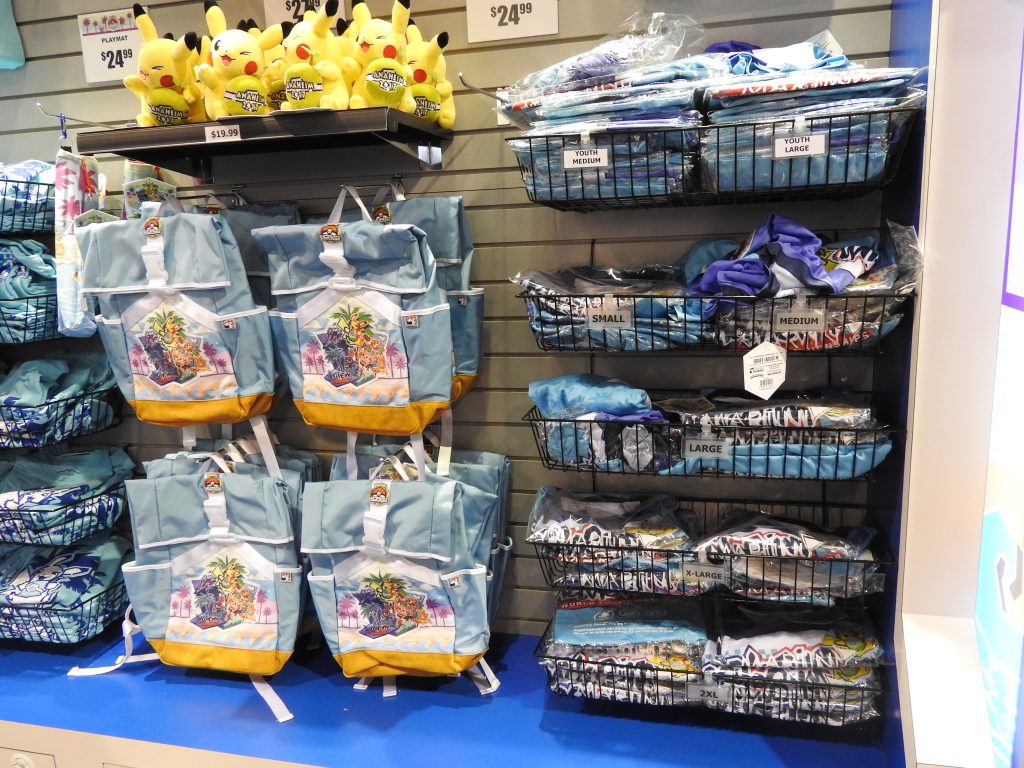 The items that caught my eye were, of course, the Pokémon World Championships exclusive goods made specifically for the Anaheim event. A plush Pikachu holding a "coconut," pin sets of Pikachu and the Alola starters, water bottles featuring the main design created for the event, a different lanyard than what attendees received… There was an incredible variety of items! It also made shopping a tad difficult if you wanted to be selective about what to buy. Overall, my personal picks from the event merchandise was the lanyard, pin set, "DS pouch" and a few packs of trading cards to test my luck and trade with fellow fans. That said, I'm still pining away for the shirts and the backpack that were available.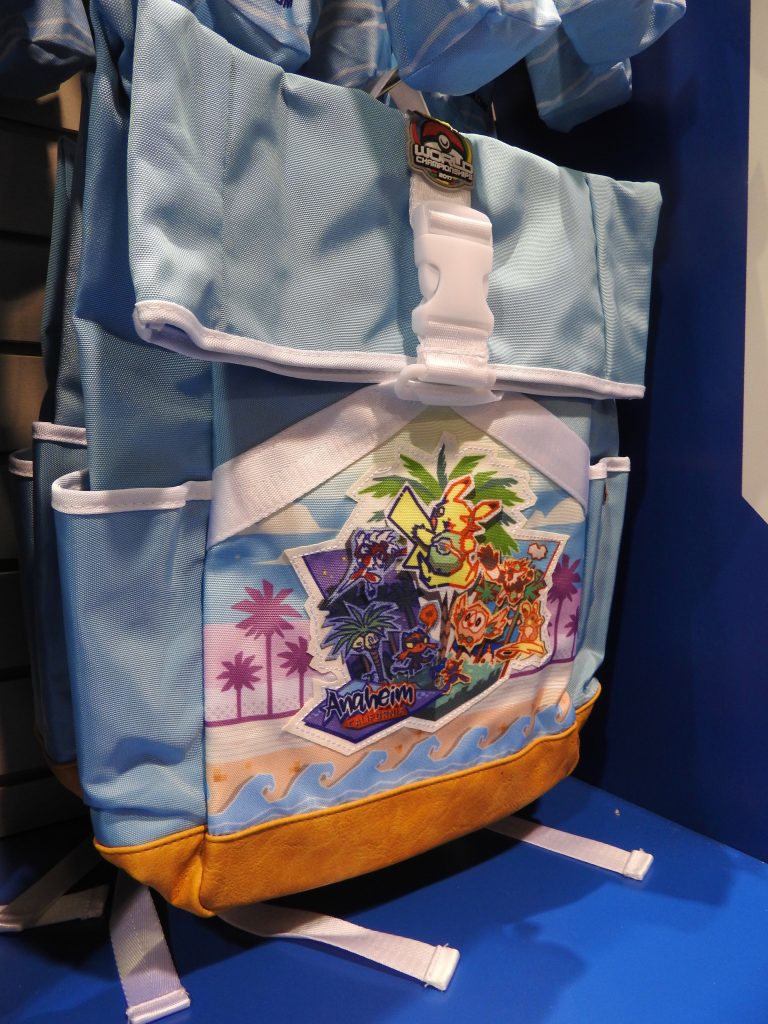 As an adult who's grown up with the series, I was ecstatic with the setup that was at the Anaheim Convention Center. Unfortunately, there were moments when the shop was a bit too crowded and items like deck boxes or Mimikyu in plush form were gone before Friday was over. That stress melted away when I'd see a young Pokémon Trainer, around the same age I was when the franchise debuted in North America, grabbing the one of the 17 inch plush versions of the Alola starters, hug it for dear life, and not let go because it was their buddy. Happiness just happened to cost $49.99 plus tax at that point.
2018's stop for the event is in Nashville, Tennessee. If you happen to be in the area next year, I suggest making a pitstop there the Thursday night before Opening Ceremonies and so you can get first pick of from all the 2018 stock.
Gallery
Get a closer look at all of the glorious pop-up shop merch that was available during the Pokémon World Championships 2017!

Looking for more about this year's Pokémon World Championships? I've given a detailed tour of my time there over the weekend!
Leave a Comment