Another week means new merchandise at the Pokémon Center. Compared to the last update, these new offerings are much more cuddly.
Get in the bag or star in a band?
More Pokémon from Alola are hitting the North American market in plush form. Stufful, Cosmog, Jangmo-o, Passimian and Alolan Dugtrio are the newest editions to the Poké Plush (standard size) line. Ranging from 7 inches (Stufful) to 12 inches (Passimian), there's quite a variety of sizes this time around. Stufful, Cosmog and Jangmo-o are priced at $14.99, whereas Passimian and Alolan Dugtrio are $19.99. (The extra $5 must be for Alolan Dugtrio's luscious locks of '90s boy band hair.)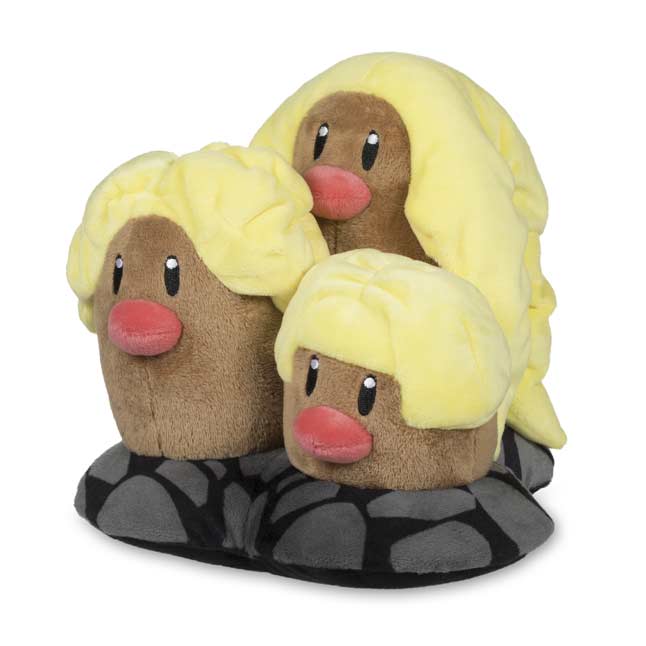 The Kuttari line is getting two "new" editions: Pikachu and Piplup. Yes, they've been released before, but these two are part of a jumbo line in the series. Both are $39.99, with Pikachu being 21 inches long and Piplup being 25 inches. For comparison sake, the site has photographs with their mini counterparts. (These jumbo plushes certainly would make fluffy pillows…)
A pin for you and me
If you need more Alolan Pokémon to deck out a lanyard or bag in preparation of Pokémon Ultra Sun & Ultra Moon, then Alolan Sandshrew and Alolan Vulpix are perfect for just that. Paired together, this set is $12.99. At $24.99, the second pin set for this week has Chespin, Fennekin, Froakie and Pikachu happily waving "hi" to all.
Last Week — 2nd Gen and beyond
From last week, Umbreon and Espeon are the next two Pokémon joining the Gallery Figure collection. Umbreon is casting Dark Pulse, while Espeon is activating Light Screen — both figures retail for $16.99 and will look fantastic with Eevee's figure in the series (whose starry Swift attack will match with the "night" and "day" theme nicely).
Lastly, the newest Pokémon TCG expansion, Burning Shadows, has celebrated a month on market shelves — and we now have a look at what set will be out next. Similar to last year's Pokémon Generations set that was celebrating the franchise's anniversary, Pokémon TCG: Shining Legends is exactly what it sounds like. If you're itching for a shiny version of some legendaries via new Pokémon cards, then the Elite Trainer Box or some of the monthly boxes with pins and packs are the only way to get them. The Pokémon Center has the Shining Legends Elite Trainer Box featuring Ho-oh before its release in October, so if you want to start opening Shining Legends pack as soon as possible, this'll be your best option.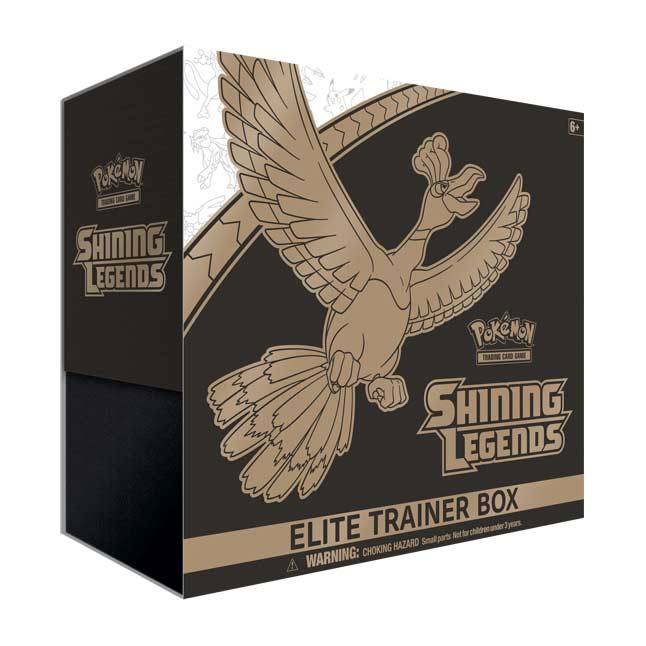 Any pieces catch your eye this week?
Leave a Comment