It's dangerous to go alone during a song of storms, so take this!
Online retailer Merchoid is bringing a slightly new spin to one of Banpresto's raffle items from earlier this year. Similar to the lightsaber and samurai sword umbrellas, the Master Sword is finally getting this merchandise treatment. With the Wingcrest in full formation once the umbrella is open (36 inches deep, 21 inches high), it won't only protect you from the rain, but it can be worn as a sword, too. And we feel it's important to note that — this time around — the Master Sword gets a proper sheath!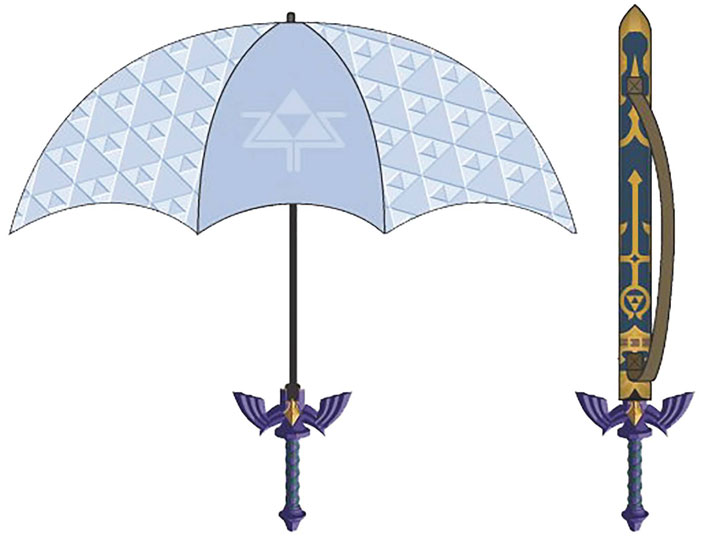 The umbrella is priced at $34.99 and won't be available until December — it looks like pre-orders are already disappearing fast. Even though the wait might be tough to endure, you'll still find that Merchoid's version of the umbrella is much easier to get ahold of compared to Banpresto's earlier release — and it's cheaper, too.
Many thanks to comicbook.com's gaming division for discovering this must-have item for Zelda fans!
Leave a Comment