To celebrate Pokémon Sun & Moon — Burning Shadows TCG release, Toys"R"Us is once again holding an event for the trading card game. Similar to previous releases, attendees who visit a participating Toys"R"Us location between 1:00 p.m. and 3:00 p.m. their local time on Saturday, August 12th, can pick up a Stufful foil promo card and a collector's album promoting the new trading card set.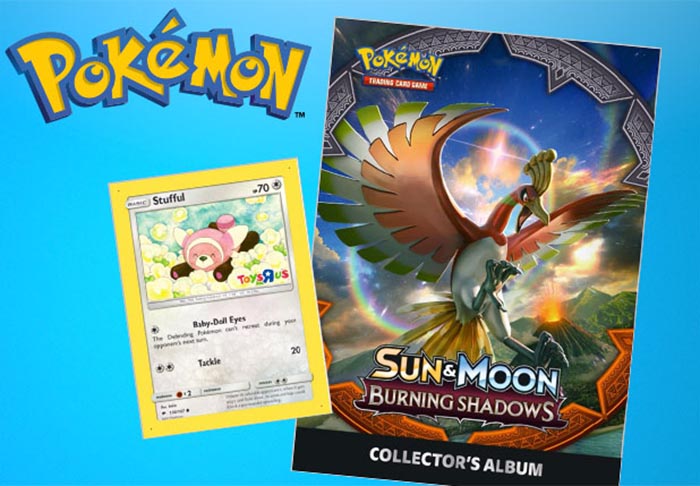 According to Toys"R"Us' fine print, it seems that all stores, save for some Outlet locations and all Express locations, will be hosting the event. In addition, the company has dropped the date for the next Pokémon TCG giveaway: November 11th.
As of now, Toys"R"Us doesn't have Pokémon Sun & Moon — Burning Shadows for sale via its site. More than likely, however, locations will have the cards for sale during the event, along with a sale or "Buy One Get One x-percentage off" promotion. If you can't wait to see what cards you'll pull, then check out Amazon, Best Buy, GameStop, Walmart and more!
Leave a Comment