We were teased with a placeholder page for the Nintendo x LeSportsac collaboration on the US site just four days ago, and it looks like the wait is already over: The brand new line of products is here and available for purchasing!
LeSportsac tweeted just minutes ago, officially announcing the launch of Mario and all of his buddies in the company's new bag and pouch series. Nintendo's represented in truly pixel perfect fashion through a short video showcasing a range of the bags alongside a few closeup looks at the imagery printed on the products.
Get ready to collect some coin, @NintendoAmerica + LeSportsac has arrived! https://t.co/CtGQkqryqu #NintendoxLeSportsac pic.twitter.com/01TA2zEZft

— LeSportsac (@lesportsac) August 1, 2017

Whether you're planning for a trip overseas, or you just need a little help carrying some cash during a routine day of shopping, there's something for all of you Mario fans who want to leave your home in style and comfort. Check out all of the categories — Mario Travel, Power Up Burst and Gamer Accessories — to see what fits your needs best.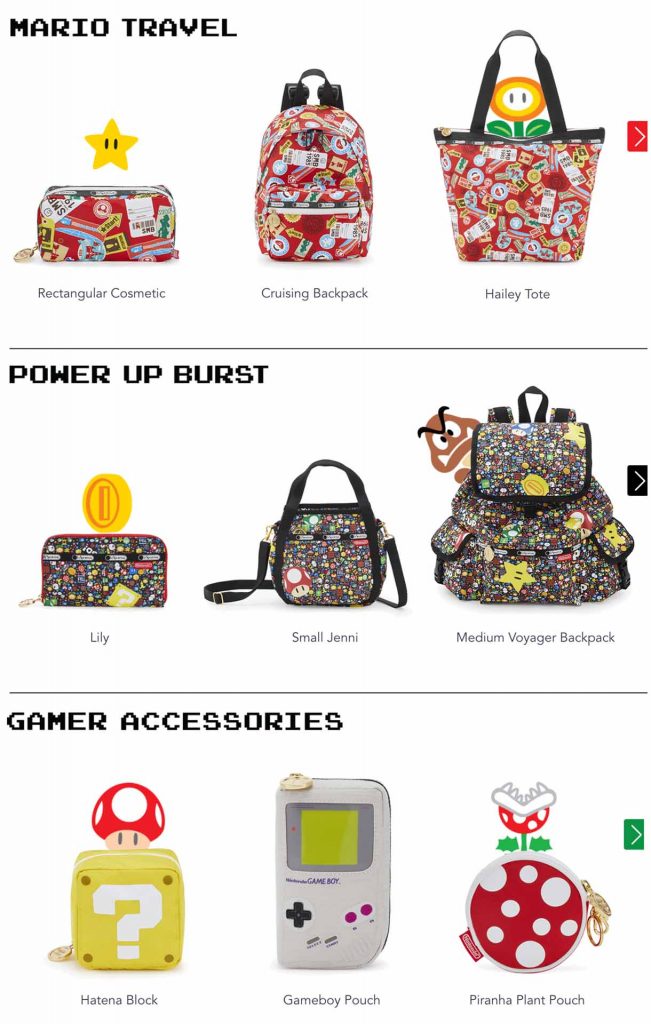 We'd love to hear what you think of this new series. Are you planning to pick up any of the bags? If so, we'd love to see your pictures! Make sure to share them with us on Facebook and/or Twitter.
Leave a Comment