The Kirby love just won't stop this year, and I'm not complaining one bit. My Nintendo's rewards aren't always the best, what with the host of discounts versus good 'ol Club Nintendo's full copies alongside mobile game items and digital wallpapers — but sometimes they hit mark and are worth grabbing on day one versus waiting to see what should be grabbed with expiring coins sometime down the road.
For me, there's no question that this is a day one pickup.
The 25th Anniversary Kirby wallpapers for both mobile and desktop bring the irresistibly charming aesthetic of the Japanese website celebrating the milestone to your own devices. Featuring multiple references across its tiny islands, like a Dream Course hole and Kirby 64's bonus game, it's a great love letter to the series for just 500 Platinum Points. It's also available as a 3DS home theme for 20 Gold Points, coupled with a scrolling lineup of familiar faces along the bottom screen.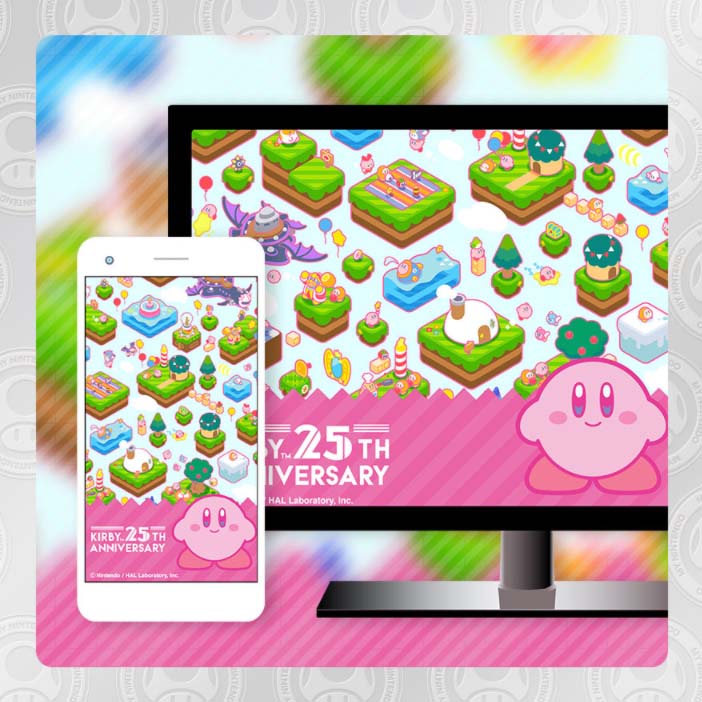 Last but not least is a special 3D video for just 100 Platinum Points. This special, dating back from 2012, is part of the Kirby: Right Back at Ya! animated series and shows off a copy ability Kirby's never used otherwise. If you want to see Kabuki Kirby in action, the video's a must have. These all come alongside a massive Kirby eShop sale, with a wealth of titles from across the years and stars all marked down on 3DS and Wii U.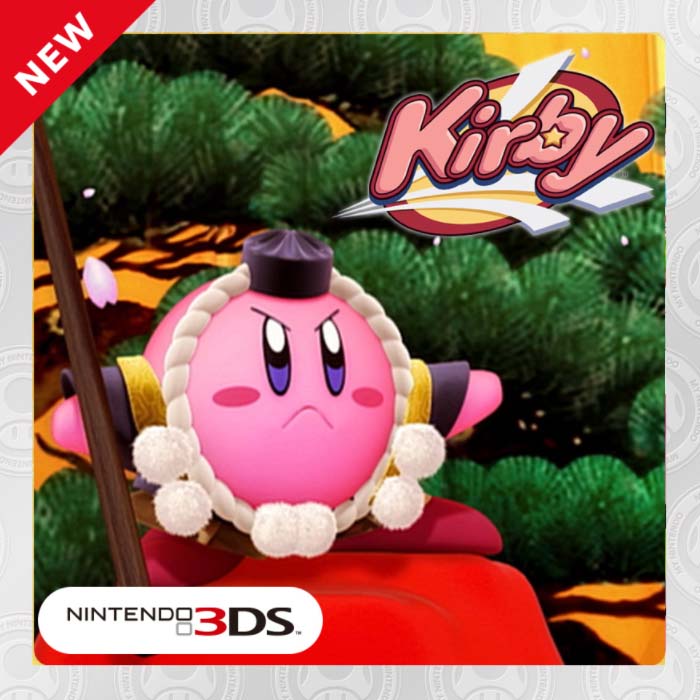 That might be it for Kirby, but the rewards don't stop there. Some new wallpapers for Winged and Rock Pikmin join the existing lineup of the classic Red, Blue, Yellow trio. (Poor White and Purple seem to be left out of the fun yet again.) Over on the Miitomo section you can also grab a pair of outfits: a Viking style look and a cute donut accessory for your Mii. Both are available in multiple colors, though I might recommend the pink frosted donut to match up with the star of the show in this update.
That's it for this round of rewards! Remember, every month there's a chance your points will expire based on when you received them. Better to spend them than lose them!
Leave a Comment