Just this morning, Atlus USA dropped a short video for Etrian Odyssey V: Beyond The Myth. Showing off the Dragoon class — a plethora of customization options and an explanation for how this class can wreck your enemies in battle — the video's end card announced something brand new.
Currently referred to as a Launch Edition, this package will include the game, along with a six track CD and 24 page art book, all contained in an outer box. Judging by the artwork, it seems both the CD and book will be centered around this latest game, rather than celebrate the series' ten year anniversary. As of yet, there's no separate listing for this Launch Edition, but you can check Atlus USA's official page for the game to show which retailers have the game up for pre-order.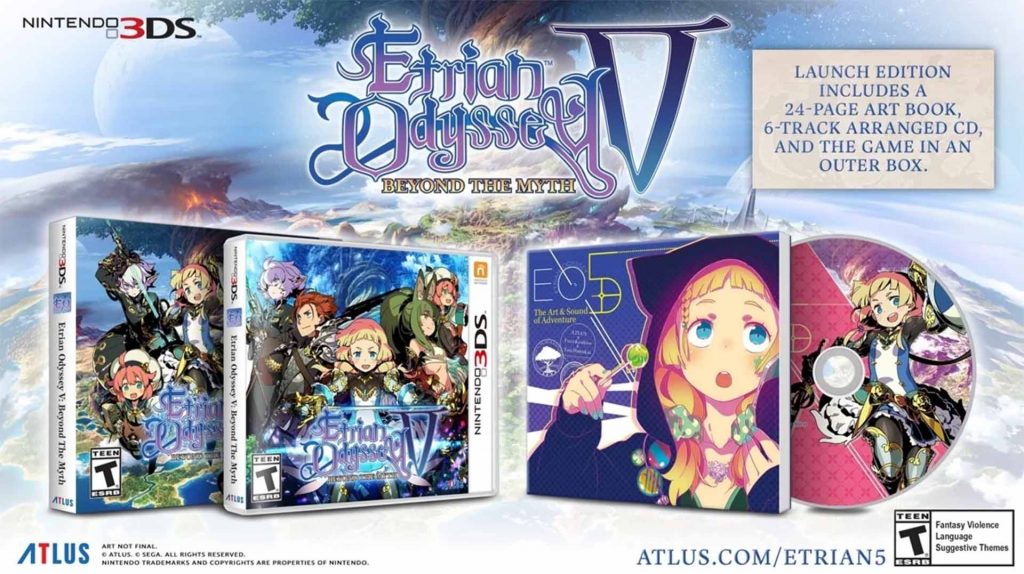 To drum up even more hype, starting this Friday, July 28th, at 3:00 p.m. PST (6:00 p.m. EST), there will be livestreams of Etrian Odyssey V: Beyond The Myth on Atlus USA's Twitch page. Streaming will take place every Friday, ending on September 15th with a big event. Hopefully we'll see a final release date soon — or perhaps Amazon's listing of November 30th is correct and isn't simply a placeholder. We'll keep you posted with the release date once it's official announced.
Leave a Comment