UPDATE: More information regarding the Pokémon GO Fest livestream has been shared by the official Twitter account. The host, @SeltzerPlease, as well as the guest appearance lineup, were announced, so you now have a good idea of who you can expect to see pop up in the stream. Check out the tweet below for the specifics!
Tune into the #PokemonGOFest livestream on 7/22 hosted by @SeltzerPlease with appearances by @BritanniJohnson, @HelloKellyLink, & @MYSTIC7! pic.twitter.com/WOFC55sfai

— Pokémon GO (@PokemonGoApp) July 19, 2017
---
Among Niantic rules for Pokémon GO Fest, one made those in the community scratch their heads: no livestreaming. Ever since the game's release, there's been a passionate fan base on Twitch, so there had to be some reason behind to this rule.
Today, via the official Pokémon GO Twitter account, we know why. There will be an official stream of Pokémon GO Fest thanks in part to Twitch, Niantic and its Pokémon GO division. So far, we just have a link to a Twitch page — but no start and end time, and no explanation of what's in store for the stream from Niantic. The only tidbits we've spotted outside of the official announcement comes from "Nick // Trainer Tips" who has pre-recorded some portions already, probably giving tips to everyone at and outside of the event.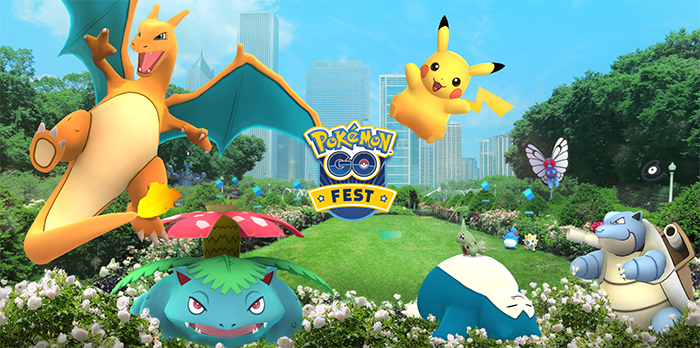 Also, keep your eyes peeled out for businesses setting up their TVs to the Twitch channel. Big Heritage posted today that Hickory's Smokehouse in Chester, United Kingdom will be turning the pub into a streaming Pokémon GO hub pub with all 15 screens playing the stream.
Will you be contributing to this Saturday's challenges? Ready for something legendary?
Leave a Comment