Niantic is issuing another challenge for Pokémon GO fans, primarily those who are middle school and high school students in the Boston, Massachusetts area. With the incentive of making new permanent PokéStops in Pokémon GO, this contest is more than just about catching Pokémon and celebrating the first year anniversary. The main goal is to have kids and teenagers learn more about the city around them, as well as the historic landmarks and art that they might not have noticed in their day to day lives — one of the big pillars in Pokémon GO and ingress: to explore the world.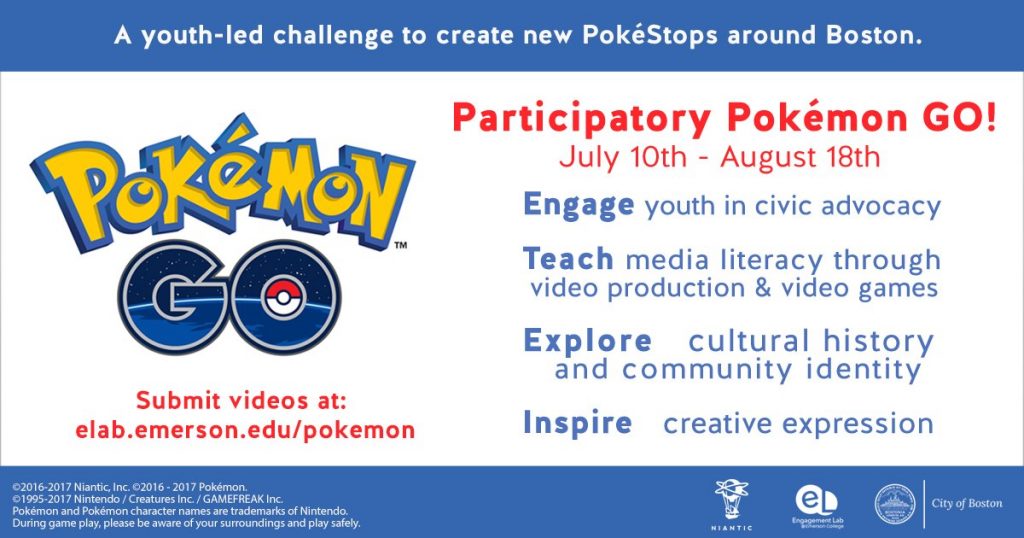 Currently, the City of Boston's site is looking for summer youth programs to join in, as well as Emerson College students to assist — as participants will have to make a "pitch" video explaining why a certain location should become a PokéStop.
The contest ends August 18th. It'll be interesting to see if this program's success will be implemented in other locations throughout the world!
Leave a Comment