Back in 2015 the popular CoroCoro Comic magazine kicked off a Splatoon manga series, which added a little bit of a story to the typical Turf War battles. Now it's been revealed via ga-m.com that the company will be producing an anime series for its YouTube channel starting August 12th (thanks to Japanese Nintendo for the translation.)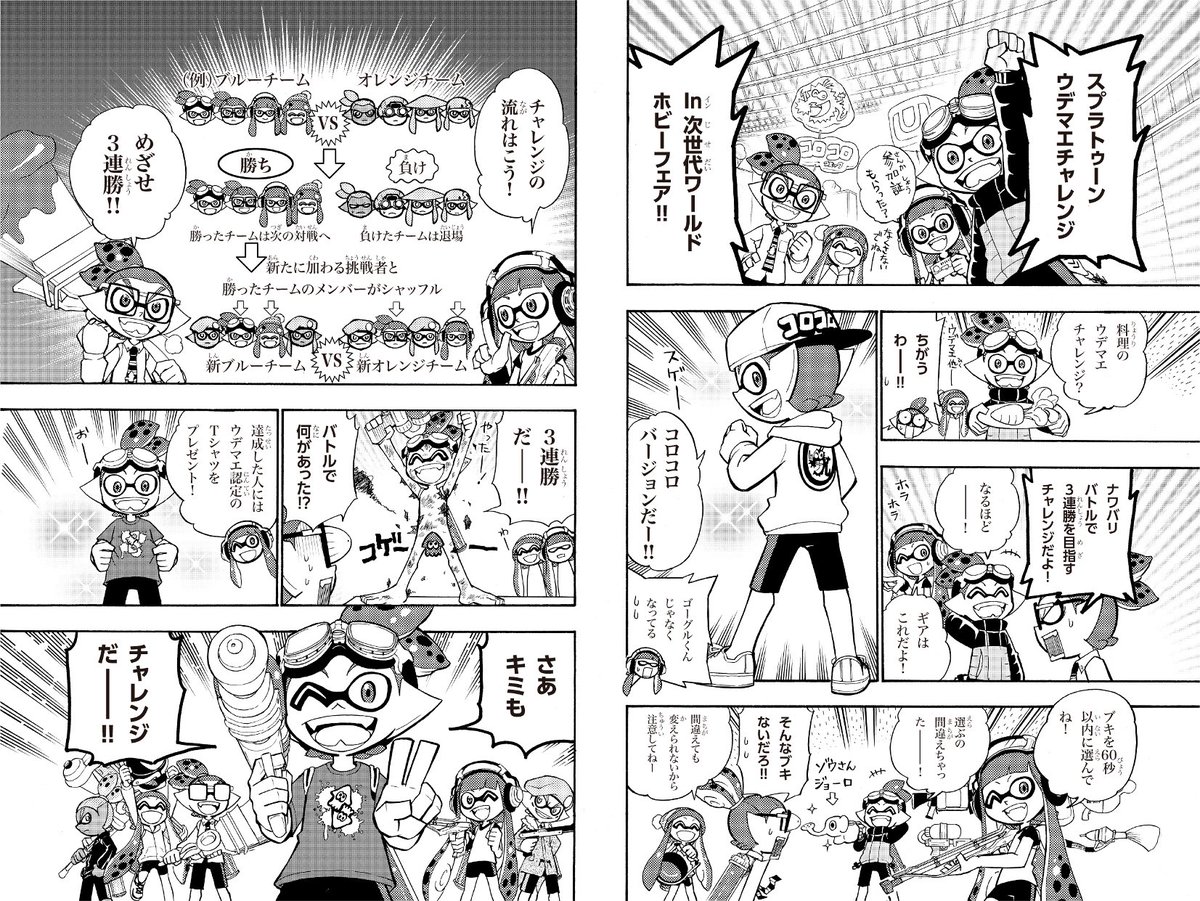 The manga series follows four main characters named after their apparel – Goggles-Kun, Headphones-Chan, Glasses-Kun and Knit Cap-Chan. NPCs from the games do make appearances, however, though they aren't the focus. While the first 9 issues focused on comedic turf wars, April 2017's issue 10 introduced Hero Mode.
We'll just have to wait and see what the anime series tackles once it appears online.
Leave a Comment