If, like many of us, you have devoted hours upon hours to exploring Breath of the Wild's beautiful rendition of Hyrule, you most likely can't get enough of its stunning vistas and colorful characters. That said, it's always fun to see some alternative takes, and thanks to a new zine we're in luck.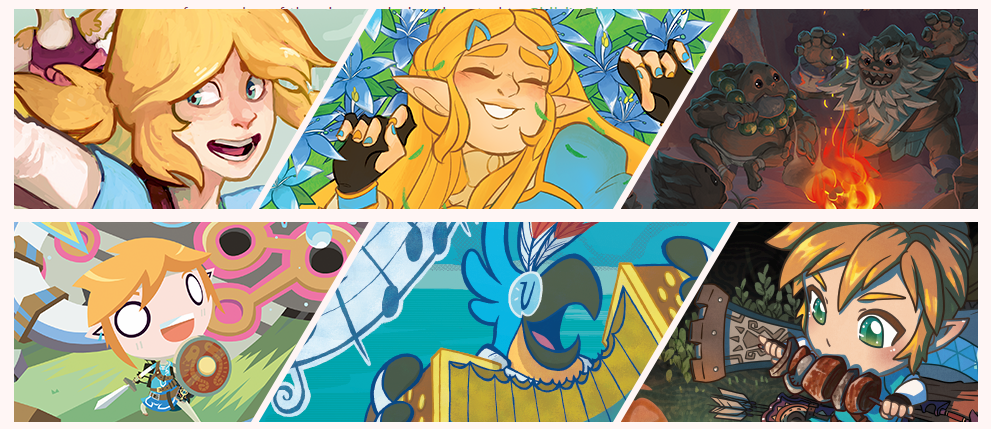 Various fan artists have contributed to a zine focusing entirely on the game, fittingly titled Art of the Wild. There are three tiers – $10 for just a digital copy, $20 for both a physical and digital copies and finally $30 for a bundle including some stickers and acrylic charms.

Best of all? All profits are being donated to the well-respected Child's Play charity!
Pre-orders for Art of the Wild close tomorrow, before they release at the end of August. Best to act fast!
---
Banner by ShannonDraws
Leave a Comment