Some of you may remember that in July of last year, San Diego played host to a life changing event – the Sonic 25th Anniversary Party. Attendees and those of us who watched online got to experience the sight of a gyrating blue hedgehog, seemingly endless electronic music loops and an almost illegal amount of Crush 40 cheese.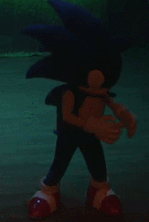 We also saw the first trailers for Sonic Mania and Sonic Forces, but it was a little hard not to be distracted by Sonic's smooth moves.
If you missed out you're in luck, as Sega will be returning to San Diego once more for Comic Con with a "Sounds of Sonic" event on Thursday, July 20th. Taking place at the Hilton Bayfront, it will include performances by Crush 40's Jun Senoue as well as Shota Nakama, creator of the Video Game Orchestra.
The other days are also packed, including signing sessions, behind the scenes panels and more. Check out the full details in the bizarre infographic below: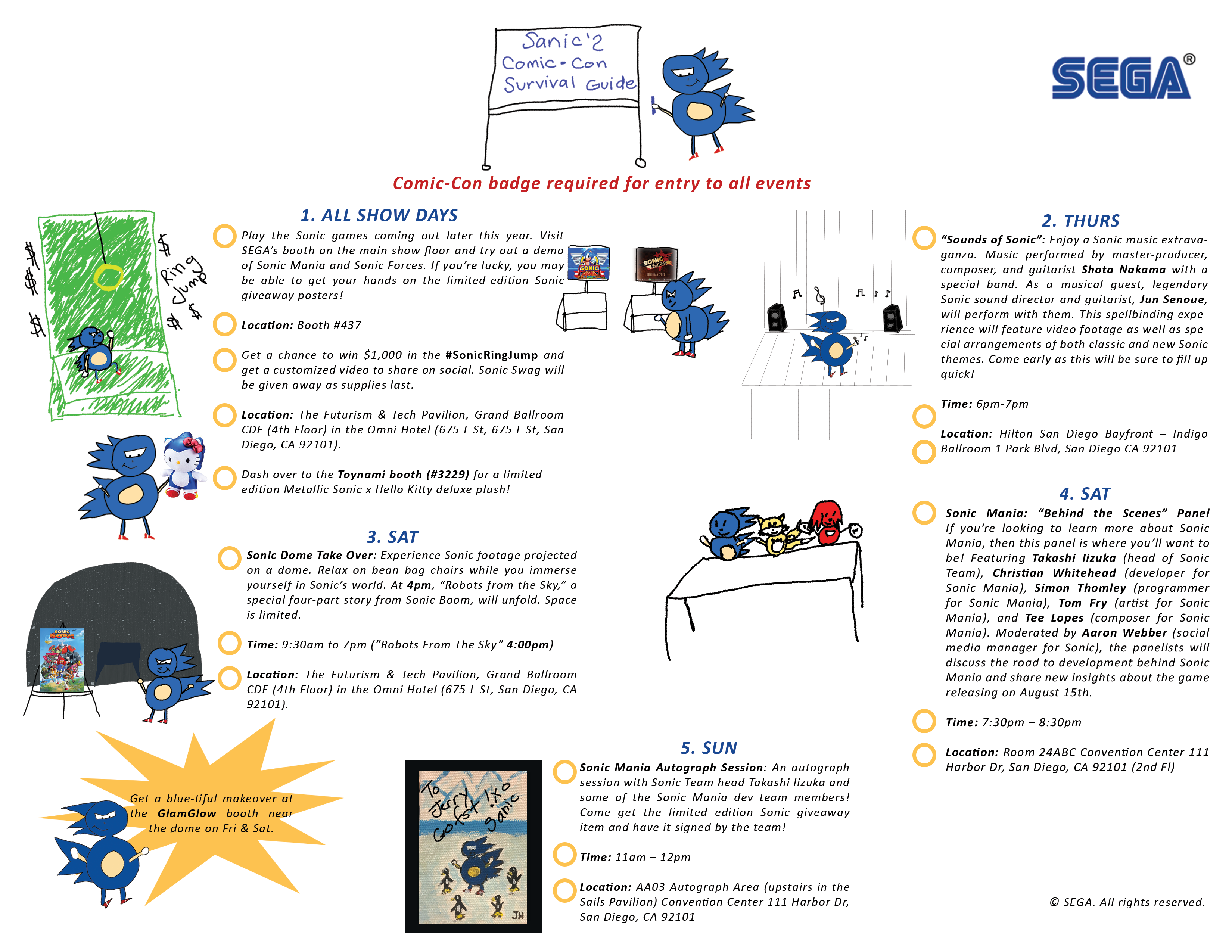 Leave a Comment