Oh Target, bless your register system for having electronic items locked in so you don't inadvertently break street dates…
Amiibo fans, if you find yourself running errands today, you might see next week's new amiibo on the shelves. Spotted by McChatChat on Reddit and posted to r/amiibo, we have a closeup look at Male Corrin inside his box.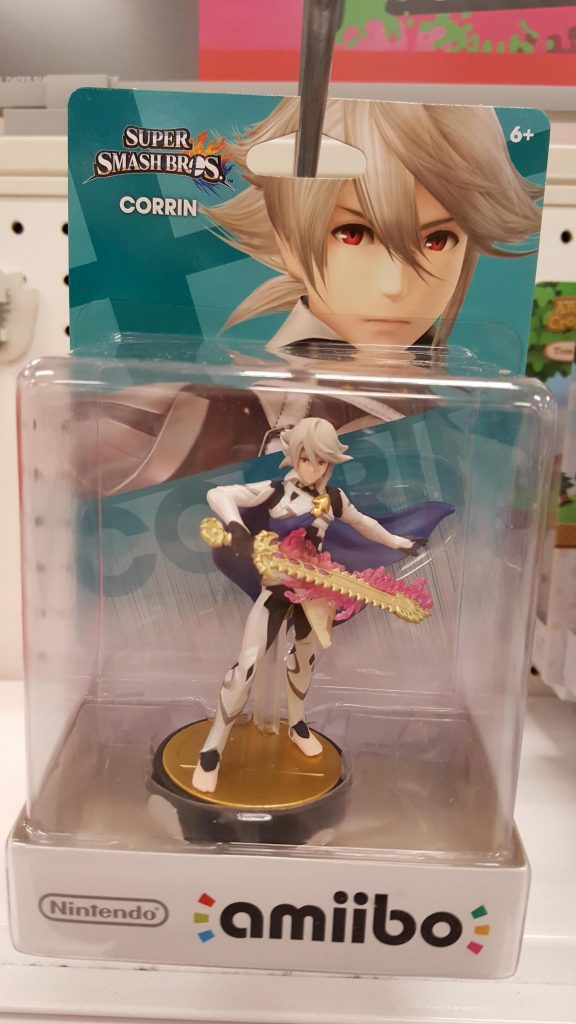 Interestingly enough, the back of the box doesn't feature the Nintendo Switch at all. That's probably a good thing — so that the speculation fires of Super Smash Bros. for Nintendo Switch aren't stoked again. Perhaps if we were closer to Fire Emblem Warriors' release things might be different. Oh well, for fans of consistency, at least the back and front of the boxes of the last of the Smash amiibo will match the series' previous releases.
If you're still waiting in the wings for Female Corrin to drop, and you're looking for sales links to go back up or are hoping to hear stock numbers for the Player 2 line, follow us on Twitter at Nintendo Wire and Amiibo News, as we'll be covering the big day's releases.
Leave a Comment