Fans of the Alolan region, the Pokémon Center site is certainly stocking up with some more goodies of the Sun & Moon variety — in plush form, too!
To help celebrate the current Mystery Gift distribution for Pokémon Sun & Moon, the Shiny version of Tapu Koko isn't limited to your 3DS. Joining the previous large Tapu Koko plush, this one is also getting a shiny variant. At 12 inches, the guardian can keep watch at your bed for $32.99. It doesn't stop there for Shiny Tapu Koko though, as there's a TCG GX box set, priced $19.99, with an oversized card of the deity combined with a tournament playable version and booster packs from the Sun & Moon and Sun & Moon — Guardians Rising expansions.

In case you missed our coverage of this plush news the other day, the Pokémon Dolls line got a few more Pokémon to join the collection. These 5" to 6" plushies are focusing on the ever-adorable starters of the seventh generation: Rowlet, Litten and Popplio. Rounding out the other half is Rockruff and his adorable big blue eyes, Alolan Vulpix and the surfing pancake loving Alolan Raichu. Each plush, regardless of size, is $12.99 which makes them great for travel. After all, everyone needs a real life Pokémon pal!

Rounding out the new plush additions is another entry into the Pikachu Celebrations line. Named "Doll Festival," this pair of Pikas references Doll's Day or Girl's Day in Japan. Representing an emperor and an empress, these guys will definitely pair well with the Good Fortune Pikachu plush (two Pikachus dressed up as Meowths). If you have about 8.5" of space available along with $24.99 plus tax and shipping, then this Pikachu Celebration pair can be yours.

In the pin department, Munchlax and Snorlax are excited to travel the world with you and eating everything in sight. No tired Pokémon here; both are eager and happy and have their mouths wide open! The pair can be only bought together for $12.99.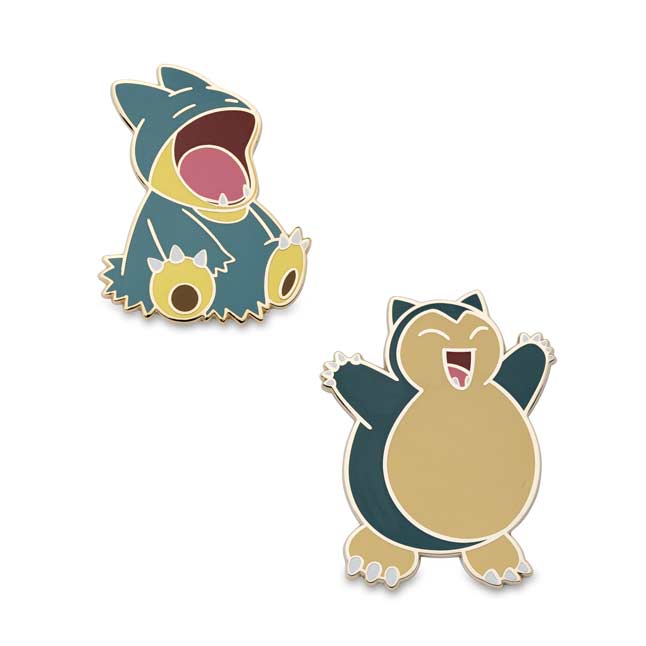 If Growlithe and Arcanine are some of your favorite Pokémon then there's some clothing and gear perfect for you. Red, gold and black are throughout the collection and show Arcanine in mid-roar with Growlithe happily looking on. A red crewneck shirt ($24.95), black relaxed hooded sweatshirt ($49.95) and a gold water bottle from Liberty Bottleworks ($29.95) all share the same designs.

Lastly, a bonus of sorts. When you pre-order Pokémon Ultra Sun and/or Pokémon Ultra Moon you'll receive a randomly chosen plush keychain of Rowlet, Litten or Popplio for each copy. While supplies last and with a bit of luck you can get a new buddy for your bag!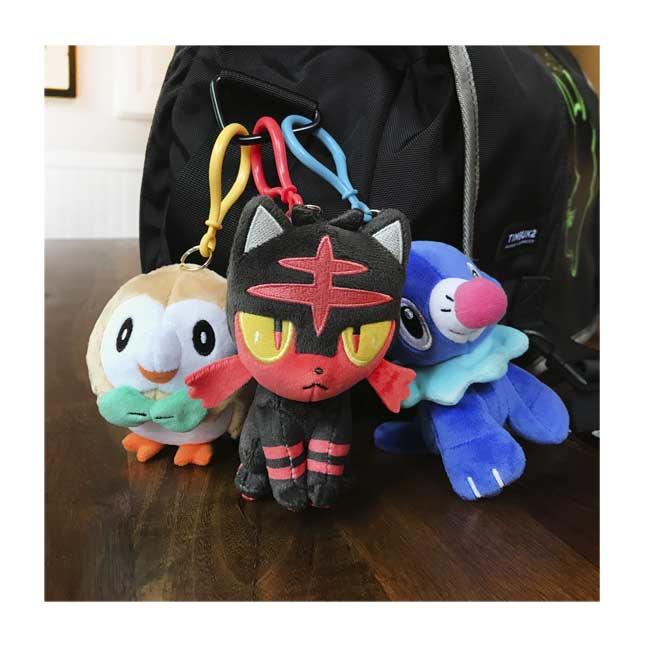 Does anything from this week's new releases catch your eye? Excited to see your starter from Alola as another plush? Let us know in the comments!
Leave a Comment