Nintendo is certainly in a demo giving mood this summer. Global Testpunches, an early Splatfest, demos for Ever Oasis and Miitopia during the week of E3… now you can add Hey! Pikmin to that list and Miitopia is getting a second "demo" of sorts.
Hey! Pikmin's spot on the eShop not only allows for pre-purchase, but a demo has snuck in there too. At 750 blocks and only 30 uses, with the Circle Pad and stylus in hand you can play three different levels. Labeled as A, B and C there's an Intro & Tutorial as well as the first parts to levels one and three (labeled as 1-A and 3-A). If you have the demo idle on the main screen the intro will play automatically.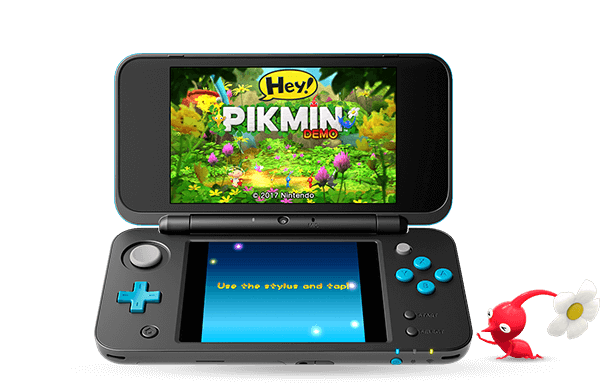 As for Miitopia: Casting Call, this "game" of sorts clocks in at 646 blocks. Here you can experiment with all the different classes that are in the game with your own Miis or the ones provided. There are three different videos that can be made with assigning roles, so this sounds a tad similar to the Theatre venue in Tomodachi Life where you could have Miis perform various songs.
Leave a Comment