UPDATE: The results are in! A Pikachu inspired chocolate banana McFlurry will become a reality starting July 14th for 290 yen at McDonald's locations in Japan. The region is also getting six different container designs featuring Pikachu and his range of emotions… (Hmm, perhaps he's upset because he wanted a ketchup flavored McFlurry?)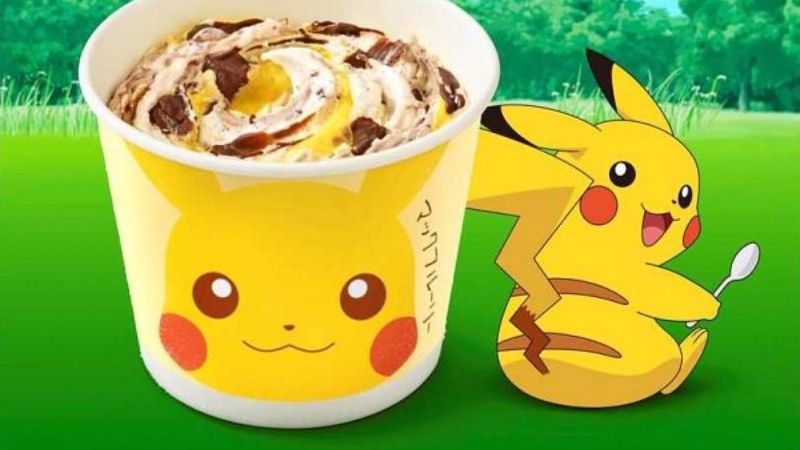 If you find yourself in Japan over in Japan for the next few weeks, let us know what you think of this special version!
---
Original article: Pokémon returns to McDonald's in Japan
Written by: Jennifer Burch
As with previous releases of Pokémon movies, McDonald's restaurants throughout Japan will have Pokémon toys available with Happy Meals this summer (starting July 14th). Celebrating the 20th anniversary of the anime, the latest movie in the franchise is a retelling of when Ash and Pikachu first met. There's a total of six toys: Pikachu water gun, Pikachu spinning top, Ho-oh whistle, Pokéball with Charmander imprinted on a "fireball", cup and ball toy featuring Lycanroc and Incineroar, and finally a ring toss game themed around Entei, Raikou and Suicune.
On the website and YouTube page for McDonald's of Japan, videos and images have been uploaded showing each toy in action. It also appears that on select days tickets to Pokémon the Movie 20: I Choose You! will be available for purchase at the restaurants.
In addition to the toys, how do you feel about Pokémon McFlurries? For a social media campaign, McDonald's is having fun at what possible flavors could be inspired by various Pokémon. Pikachu and chocolate banana? Bulbasaur and broccoli? Jigglypuff and peach? There's a slew of different options. Anyway that Starbucks can recreate some of this stateside with their drinks? A Bulbasaur matcha tea drink with edible petals would be a nice treat for the summer…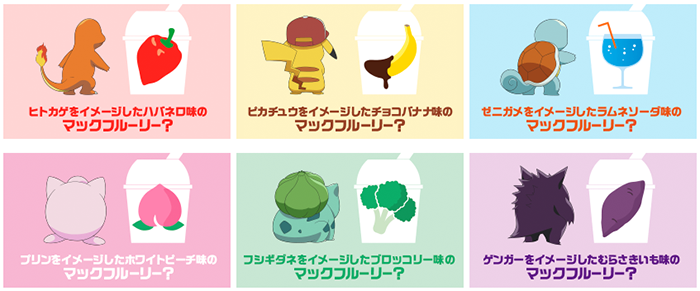 Which of this summer's Pokémon Happy Meal toys is your favorite?
Leave a Comment