Update: Niantic has released an official statement this morning clarifying the new anniversary event:
"From July 6 at 1:00 P.M. PDT to July 24 at 1:00 P.M. PDT, Pikachu discovered in the wild will be wearing Ash's famous hat from the Pokémon animated series, so make sure you don't miss out on your opportunity to catch one!"
Not only that but the company also dropped months and locations for more events celebrating Pokémon GO's first year:
"Stay tuned for even more exciting news over the coming weeks, including additional information on Pokémon GO Fest Chicago this July, events hosted at select Unibail-Rodamco locations this August and September in Europe, and Pokémon GO events at the Pikachu Outbreak in Yokohama, Japan, this August!"
Last, but not least, if you enjoyed the image posted yesterday there is now a higher quality wallpaper download!
---
After last night's tweet celebrating Pokémon GO's first year anniversary, fans have been wondering what event would kick off today to mark the occasion. Various media outlets have been able to report on the week long festivities before they go live later today, with various sites including Serebii reporting that Pikachu fans will be able to add another hat variant to their team and collection – Pikachu with an Ash hat! Just in time for this summer's release of the next Pokémon movie and banking on all the nostalgia of Indigo League, you can catch your own Pikachu and walk him for 10k to ride on your shoulder!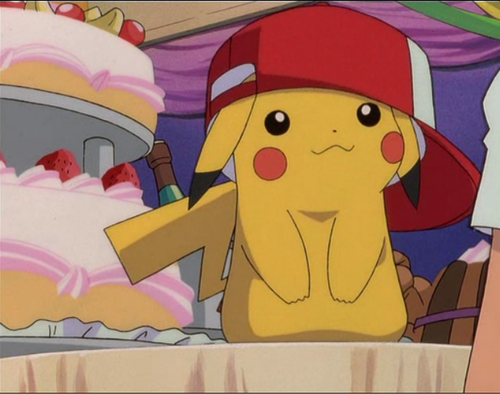 The other tidbit released is that there will be a special Anniversary Box available to purchase in-store. According to Serebii the box will have "Incubators, Max Revives, Ultra Balls and a Raid Pass."
This event will be from today until July 13th — a full week. If you're hoping for a legendary event to occur, we might have to wait a tad longer, until perhaps the end of the month? This summer is supposed to be legendary after all!
Leave a Comment