It's a good day for fans of The Legend of Zelda and French Revolutionary art history, as a piece of art for Japan Expo 2017 commemorates the two wonderfully. In an homage (or parody, if you'd prefer) to Eugène Delacroix's famous painting "La Liberté guidant le peuple" (Liberty guiding the people), the artwork shows Zelda with a French flag hoisted in her hand as she looks upon others, aping the famous painting.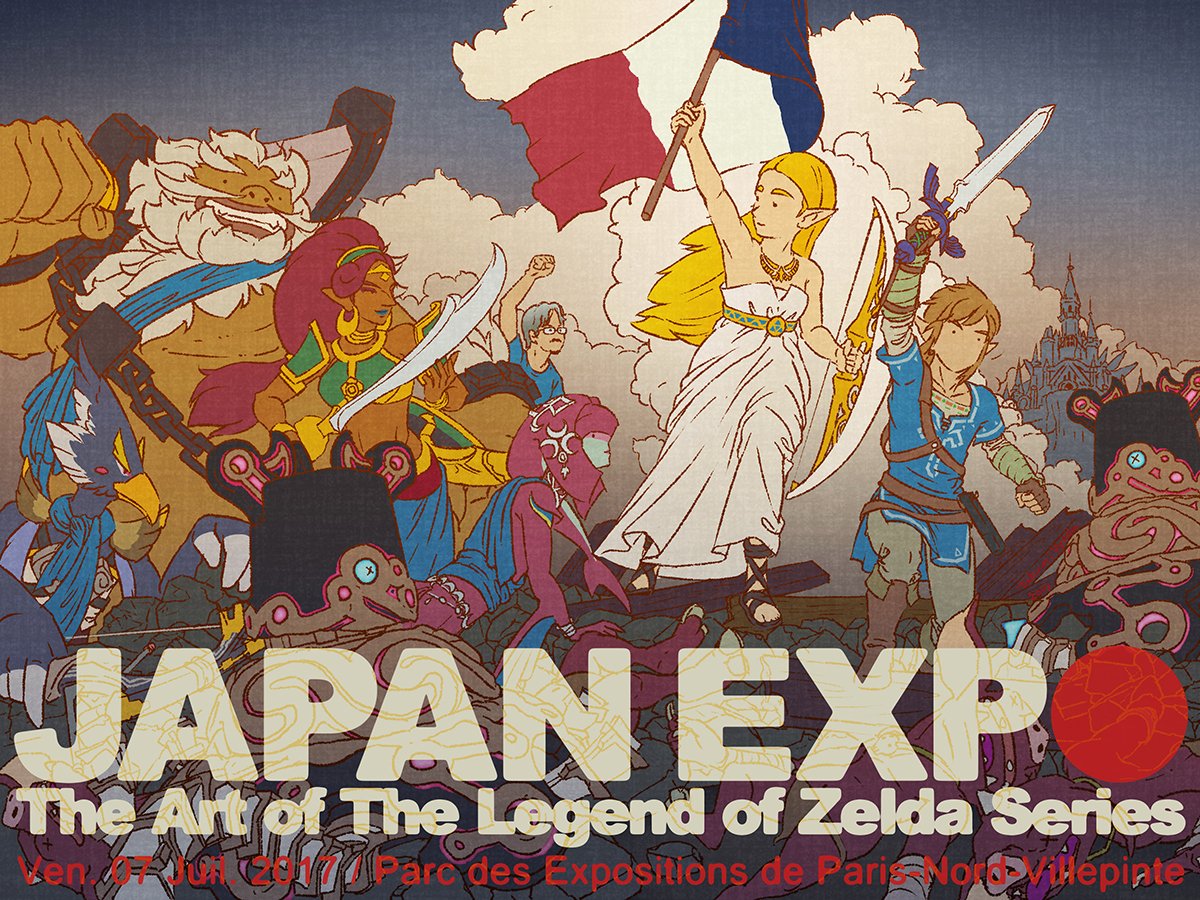 The rest of the art's "cast" is filled out by Link, the Four Champions of Breath of the Wild, and series producer Eiji Aonuma (who looks just a tad out of place among the others.) The bodies on the floor of the original painting are replaced by scrapped Guardians and Bokoblins, and the sight of the city of Paris in the corner is replaced by Hyrule Castle. The only thing unchanged between the original and the homage is the French flag Zelda carries.
This isn't the first art demonstrated for the event, either, as a piece shown earlier this week displays several characters at a Parisian café. Hopefully more culturally-associated Zelda art will make its way to us soon, considering how darn neat it all is.
Leave a Comment